Learning American Sign Language
ASL Music Video: Opposites Attract by Paula Abdul
50 States and Capital cities in ASL
Aug 16 2011 It's Tuesday… here's your sign of the week! This Week's Featured Sign: the Letter "I" Watch the Video (Click the Image Below to Play ) Free QuickTime Player required Download the Flashcard (click on the image. Print in color or black-and-white and adjust the print size according to your needs.)
Learn Sign Language » Sign of the Week – "I"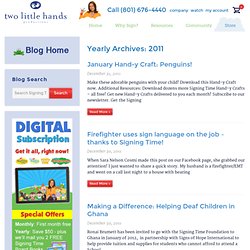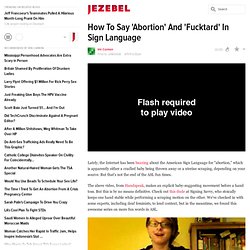 How To Say 'Abortion' And 'Fucktard' In Sign Language
Lately, the Internet has been buzzing about the American Sign Language for "abortion," which is apparently either a cradled baby being thrown away or a uterine scraping, depending on your source. But that's not the end of the ASL fun times. The above video, from Handspeak , makes an explicit baby-suggesting movement before a hand toss. But this is by no means definitive. Check out this dude at Signing Savvy, who stoically keeps one hand stable while performing a scraping motion on the other.
I Will Always Love You - Whitney Houston - Sign Language Music
Table Waffles
fingerspelled alphabet
Dr. Bill Vicars' American Sign Language (ASL) Fingerspelling Practice Site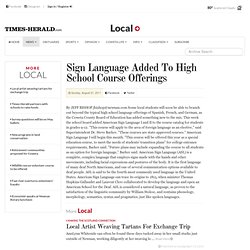 Sign language added to high school course offerings - The Times-Herald
Published Sunday, August 14, 2011 in Local By Jeff Bishop The Newnan Times-Herald Some local students will soon be able to branch out beyond the typical high school language offerings of Spanish, French, and German, as the Coweta County Board of Education has added something new to the mix. This week the school board added American Sign Language I and II to the course catalog for students in grades 9-12.