Android Hardware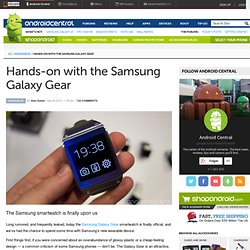 The Samsung smartwatch is finally upon us Long rumored, and frequently leaked, today the Samsung Galaxy Gear smartwatch is finally official, and we've had the chance to spend some time with Samsung's new wearable device. First things first, if you were concerned about an overabundance of glossy plastic or a cheap-feeling design — a common criticism of some Samsung phones — don't be. The Galaxy Gear is an attractive, well-built piece of technology that looks like a premium sports watch. The front is furnished in metal and sapphire glass, while the matte plastic body blends seamlessly into the soft-touch, rubberized strap. It's comfortable to use and comfortable to wear.
Hands-on with the Samsung Galaxy Gear
Go Clever 9in Tablet with keyboard Android 4.0 8GB WiFi Multi Touch Capacitive Tablet £55.99 :: www.svp.co.uk
GOCLEVER TAB A93.2 is a powerful and universal internet device with a generous 9" capacitive touch screen. Browse the web wirelessly (802.11 b/g/n) or access thousands of applications from the device`s marketplace. Capacitive Multi-Touch 5-point touch screen; 9" TFT LED backlight 800x480 pixels screen With capacitive multi-touch technology GOCLEVER TAB responds quickly. On screen you can pinch, tap, drag, or swipe. Large 9-inch screen to better view website.
New screen tech has buttons that rise on command — Mobile Technology News
Enjoy Smart TV Box, Powered by Android 2.3 - ATV1000 Enjoy TV Basic
Androids running amok on iPads
Android To Run On Intel Chips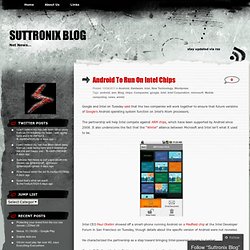 Google and Intel on Tuesday said that the two companies will work together to ensure that future versions of Google's Android operating system function on Intel's Atom processors. The partnership will help Intel compete against ARM chips , which have been supported by Android since 2008.
Swappa (Android) Buy and sell Android devices
Want to install Google Maps on your brand-new, fresh-out-of-the-box Kindle Fire ? You can't, because the stock Kindle Fire is limited to downloading apps from the Amazon Appstore. If you love to tinker with devices and improve them, however, you can follow our separate guide to rooting your Kindle Fire .
How to Install the Android Market on Your Kindle Fire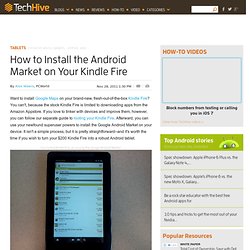 Galaxy Nexus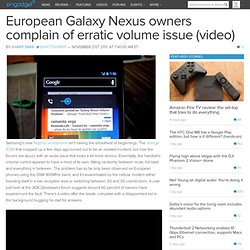 Samsung's new flagship smartphone isn't having the smoothest of beginnings. The strange ROM that cropped up a few days ago turned out to be an isolated incident, but now the forums are abuzz with an audio issue that looks a lot more serious.
European Galaxy Nexus owners complain of erratic volume issue (video)
Which devices will get Ice Cream Sandwich?
The ZTE Blade (also marketed as Orange San Francisco [ 3 ] on Orange U.K. , Orange Romania , Orange Moldova , Orange Austria , Orange Slovakia , Orange Switzerland , Mobistar and Orange Poland , as FTV phone , as RBM One in Red Bull Mobile , as Dell XCD35 and as Idea Blade in India), is a phone manufactured by China 's ZTE Corporation for the Android platform.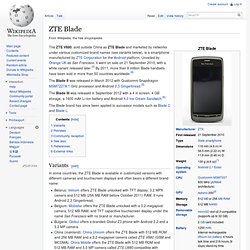 ZTE Blade
ZTE Blade
Sumvision Android Cyclone Media Player - Android 2.3 | CYCLONEANDROID