Extra Hardware
Helix
Wang Buds :: Fannywang.com
How to Keep One Ear Open When Using Headphones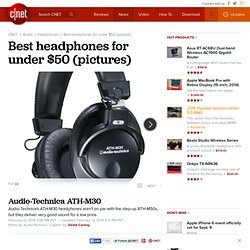 Id America's spark-plug-inspired earphones come in multiple colors and are available for less than $40. Average User Review
Audio-Technica ATH-M30 -Technica ATH-M30 - Best headphones for under $50 (pictures)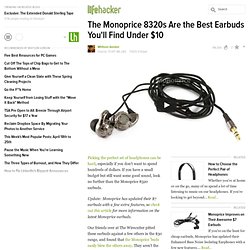 The Monoprice 8320s Are the Best Earbuds You'll Find Under $10
For anyone curious, these are the aftermarket tips I used for my 8320s: http://www.amazon.com/gp/product/B002TW7DJI/ref=oh_details_o00_s00_i00 The stock ones were much too big and made the headphones sound like crap. After switching to a size small tip, the headphones sounded incredible. It's crazy how much difference a good seal makes.
ZIK design by Starck - The headset for the smartphone generation
(55) Fab.com | Heavy-Duty Accessories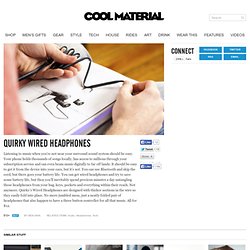 Quirky Wired Headphones
Listening to music when you're not near your surround sound system should be easy. Your phone holds thousands of songs locally, has access to millions through your subscription service and can even beam music digitally to far off lands.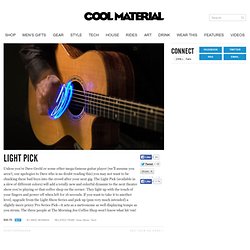 Unless you're Dave Grohl or some other mega-famous guitar player (we'll assume you aren't, our apologies to Dave who is no doubt reading this) you may not want to be chucking these bad boys into the crowd after your next gig. The Light Pick (available in a slew of different colors) will add a totally new and colorful dynamic to the next theater show you're playing or that coffee shop on the corner. They light up with the touch of your fingers and power off when left for 16 seconds.
Light Pick
The History of Headphones
Miniaturization goes hand in hand with most technological marvels. The screens all get bigger, but the device itself (whether it's a cell phone or a TV) gets thinner and lighter thanks to tinier components. There's no denying that the iPhone does a lot of things essential to your daily routine, but outputting audio at an reasonable (read: loud) decibel is impossible without some assistance.
Koostik Mini Koo iPhone Amplifier & Dock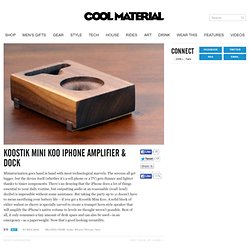 Windows Vista introduced "WASAPI" (Windows Audio Session API) - an API/device driver/something that allows (as i understand it) audio streams to get passed directly to sound devices/cards/DACs without passing through all the windows OS junk [en.wikipedia.org] .
Unleash Your Headphones' Full Potential with a USB DAC and Amplifier