CLIMATE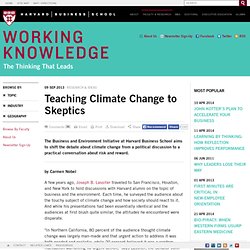 A few years ago, Joseph B.
Teaching Climate Change to Skeptics
Heaviest rains in 60 years kill 37 in Beijing
Connect4Climate | A campaign, a competition, and a community that cares about climate change
WeForest | WeForest.org | Global | Reforestation | NGO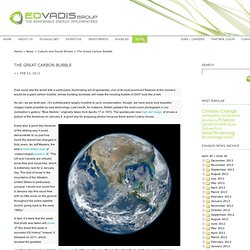 The Great Carbon Bubble – EoVadis Ltd
>> Feb 22, 2012 If we could see the world with a particularly illuminating set of spectacles, one of its most prominent features at the moment would be a giant carbon bubble, whose bursting someday will make the housing bubble of 2007 look like a lark. As yet—as we shall see—it's unfortunately largely invisible to us.In compensation, though, we have some truly beautiful images made possible by new technology.
THE FUCKING WEATHER
Climate Change 2013: The Physical Science Basis The Summary for Policymakers of the Working Group I contribution to the Fifth Assessment Report was approved, and the full report accepted, by the IPCC on 27 September 2013.
Intergovernmental Panel on Climate Change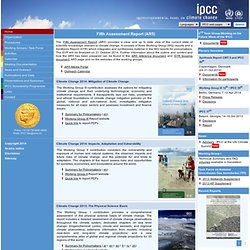 Naomi Klein: Why Climate Change Is So Threatening to Right-Wing Ideologues
AMY GOODMAN: Our guest for the hour is Naomi Klein, journalist and author.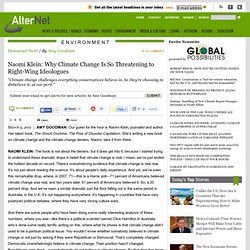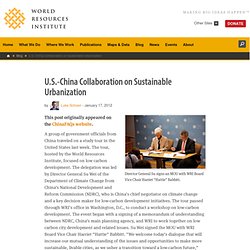 This post originally appeared on the ChinaFAQs website.
U.S.-China Collaboration on Sustainable Urbanization
World Resources Institute | Global Warming, Climate Change, Ecosystems, Sustainable Markets, Good Governance & the Environment
City goes back to school on climate change » Local News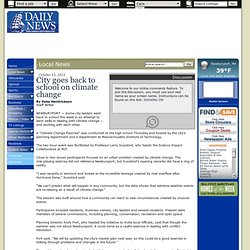 NEWBURYPORT — Some city leaders went back to school this week in an attempt to learn skills in dealing with climate change — and working with each other. A "Climate Change Exercise" was conducted at the high school Thursday and hosted by the city's planning department and a department at Massachusetts Institute of Technology. The two-hour event was facilitated by Professor Larry Susskind, who heads the Science Impact Collaborative at MIT. Close to two-dozen participants focused on an urban problem created by climate change.