UK
London. The London Street Food Guide. - Compiled by Victoria Philpott Street food in London is tasty, cheap and plentiful – when you know where to look.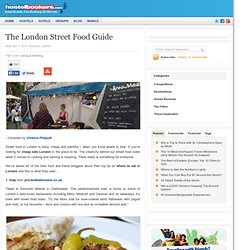 If you're looking for cheap eats London is the place to be. The creativity behind our street food stalls when it comes to cooking and serving is inspiring. London Life. Time Out Worldwide - Your Guide to the Best Things to do in the World's Greatest Cities including London and New York.
TNT Magazine - Travel guides, jobs, flats, Things to do in London, UK Events Guide, Tour Search, Travel Deals, Competitions. 10 Must-see Spots in England. 18 Apr 2006 "I like England" based on 12 votes Everyone knows about London, but England has many fine attractions and cities that should not be missed.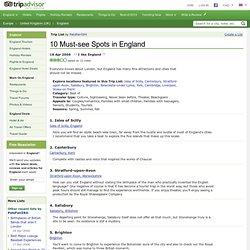 Explore locations featured in this Trip List: Isles of Scilly, Canterbury, Stratford-upon-Avon, Salisbury, Brighton, Newcastle-under-Lyme, York, Cambridge, Liverpool, Stoke-on-TrentCategory: Best of Traveler type: Culture, Sightseeing, Never been before, Theater, Beachgoers Appeals to: Couples/romantics, Families with small children, Families with teenagers, Seniors, Students, Tourists Seasons: Spring, Summer, Fall. Voyager avec son chien à l'étranger (Royaume Uni) - Informations générales - Articles Chien, Vive les chiens. Qui n'a pas rêvé d'aller voir le changement de la garde à Buckingham ?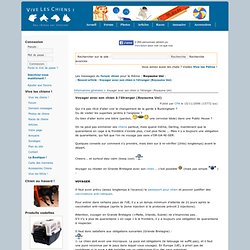 Ou de visiter les superbes jardins à l'anglaise ? Ou bien d'aller boire une bière (pardon, une cervoise tiède) dans une Public House ? Pub guide to London pubs and other pubs in the UK. Where to...in London. 20 free attractions in London. Who cares if London's hotels and restaurants tend to be on the expensive side?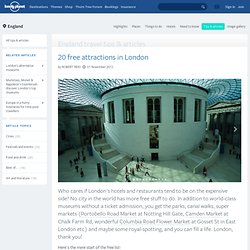 No city in the world has more free stuff to do. In addition to world-class museums without a ticket admission, you get the parks, canal walks, super markets (Portobello Road Market at Notting Hill Gate, Camden Market at Chalk Farm Rd, wonderful Columbia Road Flower Market at Gosset St in East London etc) and maybe some royal-spotting, and you can fill a life. London, thank you! Here's the mere start of the free list: 1. The London Traveler. London city guide | Travel. LONDON. Visiter Londres à la sauce rock. Visiter Londres, c'est immanquablement aller voir Big Ben, monter dans la coupole de la cathédrale Saint-Paul, passer son dimanche dans Camden Town, flâner le long de la Tamise jusqu'aux Docklands, traverser Hyde Park le nez au vent ou courir dans la prairie de Hampstead Heath.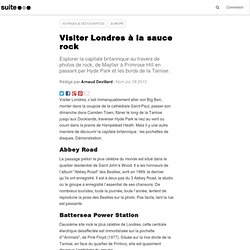 Mais il y une autre manière de découvrir la capitale britannique : les pochettes de disques. Démonstration. Abbey Road Le passage piéton le plus célèbre du monde est situé dans le quartier résidentiel de Saint John's Wood. Top 10 London Markets - Things To Do. London markets sell everything from food to flowers, modern art to antiques, clothes to curios.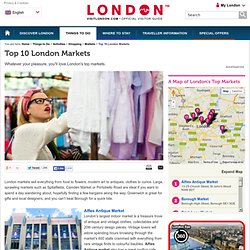 Large, sprawling markets such as Spitalfields, Camden Market or Portobello Road are ideal if you want to spend a day wandering about, hopefully finding a few bargains along the way. Greenwich is great for gifts and local designers, and you can't beat Borough for a quick bite. Alfies Antique Market. Great Britain Map. Historic North Wales. The age of Chivalry to which so many Welsh castles belong evokes romantic images of heroic knights winning fair ladies' hands.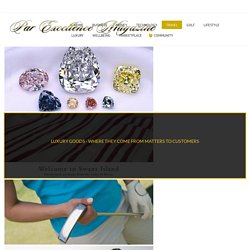 But when you look at the design and construction of Snowdonia's medieval castles , it's clear this wasn't a romantic age at all, but one of hardship and brutality. Snowdonia's castles tell the story of the region's struggles for independence from the English crown, and some of Snowdonia's best-known castles were built by the English king, Edward I, in an effort to subdue the Welsh. But the Welsh princes were also prolific castle builders; Snowdonia's Welsh castles provided protection and served as inspirational symbols of the Welsh struggle for independence.
In Victorian times, wealthy land owners looked to the past for inspiration in creating homes that portrayed wealth, status and power; consequently, Snowdonia is dotted with beautiful neo-Norman castellated mansions that ooze character. 1. Cardiff: places, people and news. The Megalithic Portal and Megalith Map:
Stone-circles.org.uk. Ecosse - scotland. Glasgow Guide. Glasgow revealed as the UK city which has inspired the most song titles. February 2, 2012 12:01 Scottish city narrowly edges out Edinburgh, Birmingham and Liverpool More Various Artists news, reviews, videos and tour dates Buy Various Artists music from Amazon Glasvegas, who are from Glasgow.
Edinburgh city guide | Travel. Historical Attractions In Edinburgh. Don't be fooled by the serenity, Edinburgh is a city with a vibrant and violent history.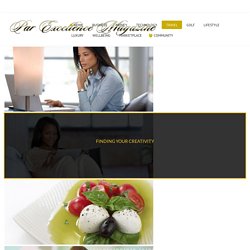 It was once home to brutal murderers, grave robbers and cannibals who have left the locals with more than a handful of tales that will make your blood run cold... find out all about it at the Edinburgh Dungeon ! 'Auld Reekie' (or 'Old Smoky', Edinburgh's nickname as a result of the notoriously poor air quality in the past) is also a city of writers, inventors and royalty. World-renowned authors Sir Walter Scott and Sir Arthur Conan Dolye were both born in Edinburgh as was Alexander Graham Bell, the inventor of the telephone. For history buffs, the first stop in Edinburgh should always be Edinburgh Castle.
The crown jewel of our town has always been and always will be the most important of all the historical attractions in Edinburgh. Scotland. The Internet Guide to Scotland. Kilchurn Castle Feature Page on Undiscovered Scotland. Many Scottish castles tell the story of the changing times they lived through.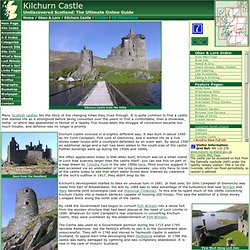 It is quite common to find a castle that started life as a stronghold before being converted over the years to first a comfortable, then a showcase, home: or which was abandoned in favour of a nearby fine house when the struggle of conversion became too much trouble, and defence was no longer a priority. Kilchurn Castle evolved in a slightly different way. Undiscovered Scotland. Scotland from the Roadside. Stones of Wonder - Scottish standing stones, stone circles and cairns. Scotland.
---