UK
The London Street Food Guide
- Compiled by Victoria Philpott Street food in London is tasty, cheap and plentiful – when you know where to look. If you're looking for cheap eats London is the place to be. The creativity behind our street food stalls when it comes to cooking and serving is inspiring.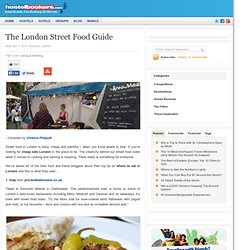 TNT Magazine - Travel guides, jobs, flats, Things to do in London, UK Events Guide, Tour Search, Travel Deals, Competitions
10 Must-see Spots in England
Pub guide to London pubs and other pubs in the UK
Voyager avec son chien à l'étranger (Royaume Uni) - Informations générales - Articles Chien, Vive les chiens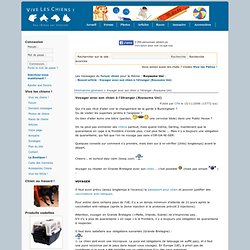 Qui n'a pas rêvé d'aller voir le changement de la garde à Buckingham ? Ou de visiter les superbes jardins à l'anglaise ? Ou bien d'aller boire une bière (pardon, une cervoise tiède) dans une Public House ?
The London Traveler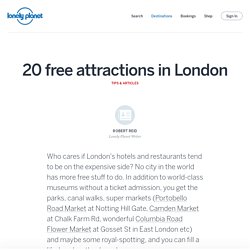 Nov 1, 2012 12:18:55 PM Robert Reid Lonely Planet Author Who cares if London's hotels and restaurants tend to be on the expensive side? No city in the world has more free stuff to do. In addition to world-class museums without a ticket admission, you get the parks, canal walks, super markets ( Portobello Road Market at Notting Hill Gate, Camden Market at Chalk Farm Rd, wonderful Columbia Road Flower Market at Gosset St in East London etc) and maybe some royal-spotting, and you can fill a life. London, thank you!
Les marchés de Londres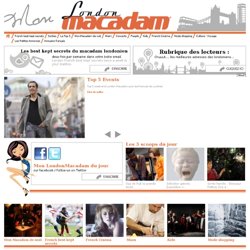 Sorties Avril à Londres - La sélection London Macadam ! Lire la suite Coup de coeur sortie Archive, un nouvel album explosif et un concert, pour le groupe anglais.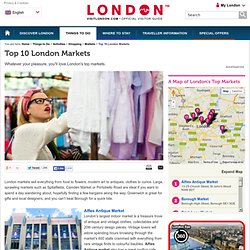 London markets sell everything from food to flowers, modern art to antiques, clothes to curios. Large, sprawling markets such as Spitalfields, Camden Market or Portobello Road are ideal if you want to spend a day wandering about, hopefully finding a few bargains along the way. Greenwich is great for gifts and local designers, and you can't beat Borough for a quick bite. Alfies Antique Market
Top 10 London Markets - Things To Do
Visiter Londres à la sauce rock
Animals de Pink Floyd - dr Explorer la capitale britannique au travers de photos de rock, de Mayfair à Primrose Hill en passant par Hyde Park et les bords de la Tamise. Visiter Londres, c'est immanquablement aller voir Big Ben, monter dans la coupole de la cathédrale Saint-Paul, passer son dimanche dans Camden Town, flâner le long de la Tamise jusqu'aux Docklands, traverser Hyde Park le nez au vent ou courir dans la prairie de Hampstead Heath.
Great Britain Map
February 2, 2012 12:01 Scottish city narrowly edges out Edinburgh, Birmingham and Liverpool More Various Artists news, reviews, videos and tour dates Buy Various Artists music from Amazon Glasvegas, who are from Glasgow
Glasgow revealed as the UK city which has inspired the most song titles
Kilchurn Castle Feature Page on Undiscovered Scotland
Many Scottish castles tell the story of the changing times they lived through. It is quite common to find a castle that started life as a stronghold before being converted over the years to first a comfortable, then a showcase, home: or which was abandoned in favour of a nearby fine house when the struggle of conversion became too much trouble, and defence was no longer a priority. Kilchurn Castle evolved in a slightly different way.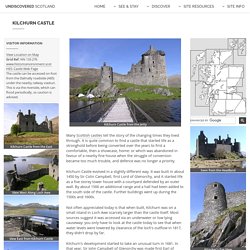 Cardiff: places, people and news