UK Tech scene
Seedcamp Expands; Adds €2 Million To Its Coffers, Partners With 500 Startups, AngelList
I've spent the past couple of days in London getting caught up in the Seedcamp Week craziness , meeting some of Europe's finest entrepreneurs and investors.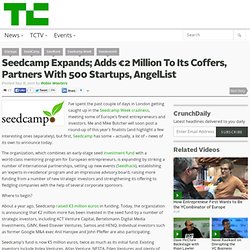 So, one normally judges high growth in consumer apps by traction early on.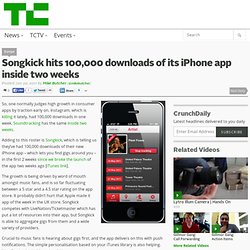 Songkick hits 100,000 downloads of its iPhone app inside two weeks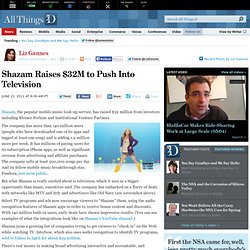 Shazam Raises Funds to Pursue Interactive Television Deals - Liz Gannes
Shazam , the popular mobile music look-up service, has raised $32 million from investors including Kleiner Perkins and Institutional Venture Partners.
The London List – London startups exceeding $10m in annual revenues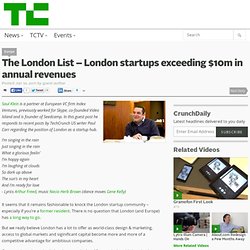 Saul Klein is a partner at European VC firm Index Ventures, previously worked for Skype, co-founded Video Island and is founder of Seedcamp.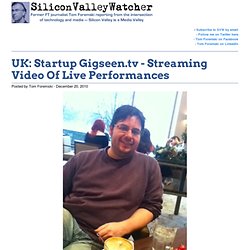 Posted by Tom Foremski - December 20, 2010
UK: Startup Gigseen.tv Aims At Archives Of Live Performances
This is a guest post by Simon Jenner, Head of Incubation for Birmingham Science Park Aston . Simon runs a Tech startup incubator based in Birmingham called Entrepreneurs for the Future .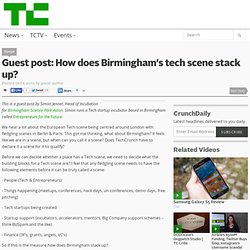 Guest post: How does Birmingham's tech scene stack up?
This is a guest-post from Ben Colclough, founder of travel start-up Tourdust.com . Tourdust is an online travel agent specialising in adventure travel and local tours for independent travellers.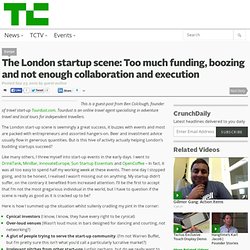 The London startup scene: Too much funding, boozing and not enough collaboration and execution
De bons points. Mais la maturité de l'écosystème londonien n'a rien à voir avec celle de l'écosystème fr - ils ont 1 an d'avance IMHO by PED Sep 23
Inventor of the Web Gets Backing to Build Web of Data
Web Inventor Heads Up British Web Science Institute - Looks To C
Posted by Tom Foremski - March 22, 2010