Social Perception
Why this 'Shoreditchification' of London must stop. Gorilla's Pet : Koko Mourns Kitten's Death. Koko the "talking" gorilla whimpered with grief and "discussed" the death of her pet kitten, struck and killed by a car, for several days after getting the bad news, her teachers say.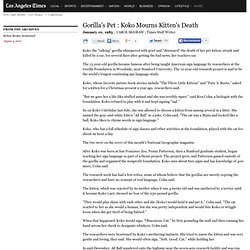 The 13-year-old gorilla became famous after being taught American sign language by researchers at the Gorilla Foundation in Woodside, near Stanford University. The 12-year-old research project is said to be the world's longest continuing ape language study. Wisdom of the Ancients. Weirdness on TV. The Behavioral Sink. Cabinet and the author regret that a previous version of this article omitted its sources.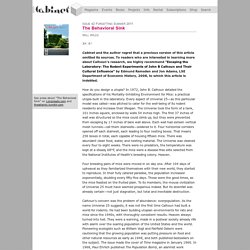 To readers who are interested in learning more about Calhoun's research, we highly recommend "Escaping the Laboratory: The Rodent Experiments of John B Calhoun and Their Cultural Influence" by Edmund Ramsden and Jon Adams, LSE Department of Economic History, 2008, to which this article is indebted. How do you design a utopia? Death By Utopia. John B.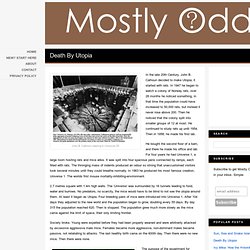 Calhoun relaxing in Universe 25 In the late 20th Century, John B. Calhoun decided to make Utopia; it started with rats. In 1947 he began to watch a colony of Norway rats, over 28 months he noticed something, in that time the population could have increased to 50,000 rats, but instead it never rose above 200. Annoying Facebook Girl - you only live once sits at home watching jersey shore. The Same Photograph At The Leaning Tower Of Pisa. Queen's diamond jubilee: a vapid family and a mirage of nationhood. What's to celebrate? | Polly Toynbee.
The mighty royal jubilee bells will toll their way down the Thames on Sunday on a floating belfry leading a thousand boats, echoed by pealing church bells all down the riverside.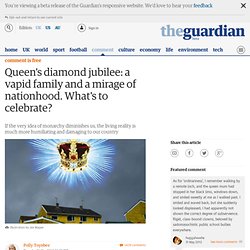 Who could miss the spectacle of a hundred tall ships serenaded with Handel's Water Music played by a floating orchestra? The more outrageously glorious the performance, the more preposterous its purpose. There at the heart, in the dead centre of all this pomp and circumstance, is the great emptiness, the nothingness, the Wizard of Oz in emperor's clothes. The louder the bells, the more gaping the grand vacuity. What are we celebrating? I have had enough of irony | Suzanne Moore. The ultimate faux-pas is not laughing at someone's artfully told joke.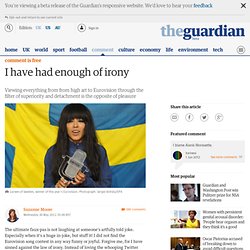 Especially when it's a huge in-joke, but stuff it! I did not find the Eurovision song contest in any way funny or joyful. Elena Brower: Art of Attention: Remapping Our Minds. Love really is a state of equality consciousness: no speculation, no assumptions or opinions.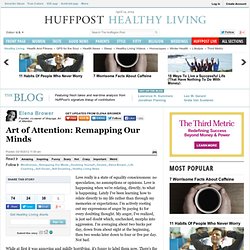 Love is happening when we're relating, directly, to what is happening. Lately I've been learning how to relate directly to my life rather than through my memories or expectations.
Social Phenomena/Events
Susan Cain: The power of introverts. Do we really give introverts a hard time? 27 March 2012Last updated at 12:50 ET By Vanessa Barford BBC News Magazine In a group situation, it's not necessarily the talkers who have the best ideas It is often assumed extroverts do best in life, but according to a new best-selling book, introverts are just as high achievers.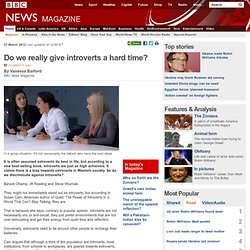 ---