Lecture interessante
▶ play Conference 2012 fireside chat: Robert Scoble and Aaron Levie
How to Think Like an Entrepreneur
By Sarah Lacy On June 25, 2013 Perhaps it's because I've worked my whole career in media and startups. But I'm having a hard time getting super lathered up about Bloomberg's takedown of what it is like to work at Fab.
Stop pretending it's all a party: The social contract of working at a startup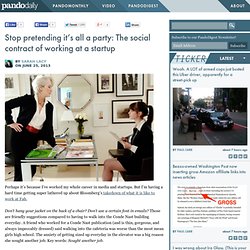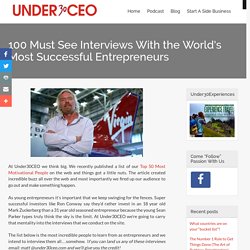 At Under30CEO we think big. Silicon Valley was built on amazing products, not on stellar leadership skills. In fact, veterans of some of the world's most successful tech companies often look with skepticism, even disdain, on efforts to build strong management skills. The premise is that all energy should be focused solely on turning fabulous ideas into hyper growth. It's true that if a start-up fails — or is sold — the need for enduring leadership may never arise.
Can Building Great Products Help You Build Great Teams? - Deep Nishar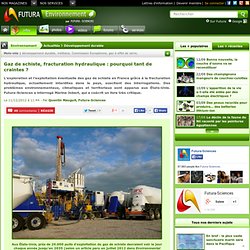 Par Quentin Mauguit, Futura-Sciences L'exploration et l'exploitation éventuelle des gaz de schiste en France grâce à la fracturation hydraulique , actuellement interdites dans le pays, suscitent des interrogations. Des problèmes environnementaux, climatiques et territoriaux sont apparus aux États-Unis.
Gaz de schiste, fracturation hydraulique : pourquoi tant de craintes ?
Complete List - The 25 Most Influential Business Management Books
Mar 24, 2008 Charlie Munger is an 80-something billionaire who cofounded top-tier law firm Munger, Tolles & Olson and is Warren Buffett's long-time partner and Vice-Chairman at Berkshire Hathaway , one of the most successful companies of all time. Some people, including me, consider Mr. Munger to be an even more interesting thinker and writer than Mr.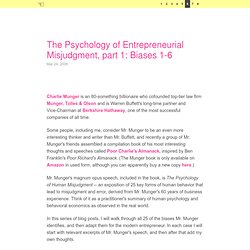 The Psychology of Entrepreneurial Misjudgment, part 1: Biases 1-6
From Seinfeld to Sushi: How to Master Your Domain
The weekly bi-Romanarian/Cohenarian
The weekly bi-Boussionarian/Alaryanian A good story can make or break a presentation, article, or conversation. But why is that? When Buffer co-founder Leo Widrich started to market his product through stories instead of benefits and bullet points, sign-ups went through the roof. Here he shares the science of why storytelling is so uniquely powerful.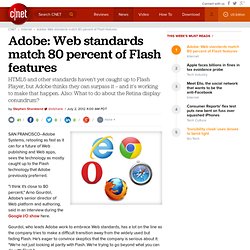 Adobe: Web standards match 80 percent of Flash features | Internet & Media
SAN FRANCISCO--Adobe Systems, retooling as fast as it can for a future of Web publishing and Web apps, sees the technology as mostly caught up to the Flash technology that Adobe previously preferred.
The iPhone was revolutionary for its use of direct manipulation – the feeling that you're really holding content in your hands and manipulating it with your fingertips. While many mobile platforms have touch, it is the realistic physics and fluid animation of the iPhone that sets it apart from its competitors.
Simple Strategies for Smooth Animation on the iPhone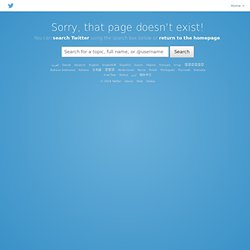 Top 10 Worst Business Decisions Ever
Over the centuries, there have been some crackers when it comes to bad business decisions. Craig Donaldson lists 10 of the classic additions to the hall of bad business decisions fame. Napoleon wasn't a gifted realtor In 1803, Bonaparte acquired the Louisiana territory – roughly half of the land that became the US – after France made a treaty with Spain.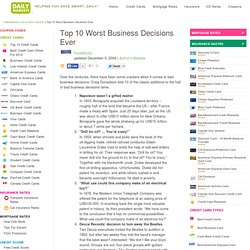 Oscar Wilde: 'Man is made for something better than distributing dirt. All work of that kind should be done by a machine.' Photograph: Corbis
It's the 21st century – why are we working so much? | Owen Hatherley | Comment is free
Robert Scoble - Google+ - Why Silicon Valley is better than the rest of the places…
Why Silicon Valley is better than the rest of the places I've visited Gizmodo tries its best to bring Google's geeks back down to earth http://gizmodo.com/5921823
ios - NSURLConnection timing out
iOS application stuck for minutes before becoming active
Issue #320: Issue where all requests timeout until the app is restarted · pokeb/asi-http-request
Effectivement ils ont l'air surs d'eux ! GO pour enlever le test flight SDK ! by alain Jun 27
May 2003 (This essay is derived from a guest lecture at Harvard, which incorporated an earlier talk at Northeastern.) When I finished grad school in computer science I went to art school to study painting.
Hackers and Painters
Robert Anisko
Comment développer un leadership éthique et responsable?
Il y a une dizaine de jours à Bordeaux, dans le cadre de la première rencontre hommes-entreprise organisée par le CECA * (Centre Entreprise et Communication Avancée), j'ai eu la chance d'assister à une conférence passionnante d 'Emmanuel Toniutti, d octeur en théologie et philosophie, spécialiste de l'accompagnement du changement . Le thème de son intervention? Le leadership éthique et responsable, ou comment remettre l'Homme au coeur du dispositif en prenant des décisions adaptées aux valeurs de l'entreprise. Qu'est-ce que l'éthique en entreprise ? Emmanuel Toniutti a débuté sa présentation en marquant la différence entre éthique et morale : initialement, les deux notions se référaient aux bonnes moeurs, aux comportements justes en société ( note: un comportement « juste » ne doit pas être confondu avec un comportement « gentil ») .
(1) Rethinking Information Diversity in Networks
EdgeRank is one of the most important algorithms in marketing. Despite this, very few people have heard of it and fewer still can claim that they fully understand it.
The ultimate guide to the Facebook Edgerank algorithm
"Hundreds more" social tool providers will be gaining access to Google+ Page management APIs in the next few weeks, Google employee Eduardo Thuler announced in a posting on the network today. A select few companies that provide social media management tools were invited to test Google+ APIs in November 2011 as the Pages functionality was rolled out for use by businesses and other organizations.
Google+ Page APIs Rolling Out to More Businesses
How to find true friends (and love) in 45 minutes
10 choses que je ne savais pas la semaine dernière