Justice/ Sustainability Documentaries
VIdeos and documentaries are some of the most effective ways to convey information. Here you will find documentaries about any subject related to the general goals of justice and sustainability. humancoral Sep 28
What are we doing here? Africa Charity Documentary - why aid, development and charity need to be improved
What are we doing here?
Global Awakening Documentaries
This video is currently unavailable. Sorry, this video is not available on this device. Video player is too small. Watch Later as __user_name__
WikiRebels: The Documentary (Full)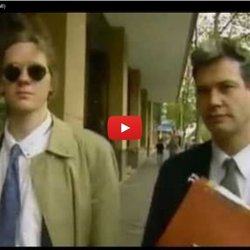 Monetary system documentaries
Education and Critical Thinking Documentaries
Climate Change Documentaries
A Quiet Revolution: The Earth Charter and Human Potential | Resource Center
A 30-minute film featuring three dramatic case studies of how individuals in India, Slovakia and Kenya have contributed to solving local environmental problems. Narrated by Academy Award-winning actress Meryl Streep, and featuring interviews with UN Secretary-General Kofi Annan and other experts, the film's primary message is that even one person's action can make a dramatic difference. "...feeling powerless to affect the crisis facing humanity, many do nothing. But a growing number of ordinary people are carrying out a quiet revolution."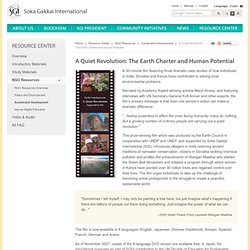 Sinar Mas Group – Indonesia Salim Group – Indonesia Barito Pacific Group – Indonesia Bakrie & Brothers Group – Indonesia Tanjung Lingga – Indonesia Astra International - Indonesia Djajanti Group – Indonesia Kalimanis Group – Indonesia Kayu Lapis Group – Indonesia Korindo Group – Indonesia Gudang Garam – Indonesia Raja Garuda Mas Group – Indonesia PT Uniseraya Group - Indonesia PT Diamond Raya – Indonesia Mitra Usaha Sejati Abadi (MUSA) – Indonesia Surya Dumai – Indonesia Sumalindo Lestari Jaya Group - Indonesia PT Inhutani - Indonesia Benua Indah Group – Indonesia Lyman Group – Indonesia Alas Kusuma Group - Indonesia Sumber Mas Group Samarinda - Indonesia Hasko Group – Indonesia Central Cipta Murdaya Group – Indonesia PT Tanjung Kreasi - Indonesia Rimbunan Hijau – Malaysia WTK Group – Malaysia Samling Global Limited - Malaysia Kerwara Limited – Malaysia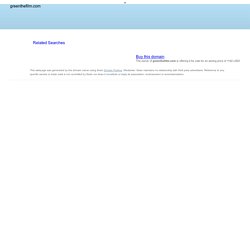 Man is the only creature that produces landfills. Natural resources are being depleted on a rapid scale while production and consumption are rising in na­tions like China and India. The waste production world wide is enormous and if we do not do anything we will soon have turned all our resources into one big messy landfill. But there is hope.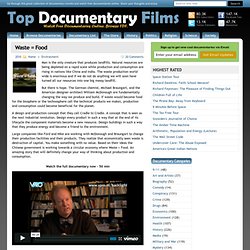 Waste = Food
By Films For Action Film offers us a powerful tool to shift awareness and inspire action. By hosting community film screenings and sharing them online, they offer a method to break our dependence on the mainstream media and become the media ourselves. We don't need to wait for anyone or anything. Just imagine what could become possible if an entire city had seen just one of the documentaries below.