Justice/ Sustainability Documentaries
VIdeos and documentaries are some of the most effective ways to convey information. Here you will find documentaries about any subject related to the general goals of justice and sustainability. humancoral Sep 28
What are we doing here? Africa Charity Documentary - why aid, development and charity need to be improved
What are we doing here?
Global Awakening Documentaries
WikiRebels: The Documentary (Full)
Monetary system documentaries
Education and Critical Thinking Documentaries
Climate Change Documentaries
A Quiet Revolution: The Earth Charter and Human Potential | Resource Center
A 30-minute film featuring three dramatic case studies of how individuals in India, Slovakia and Kenya have contributed to solving local environmental problems.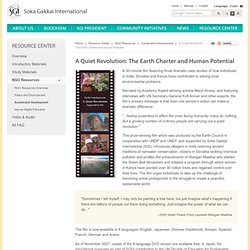 Man is the only creature that produces landfills.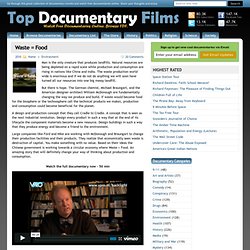 Waste = Food
By Films For Action