Cinemagraphs
Jamie Beck and Kevin Burg. There was a time, not too long ago, when the term "cinemagraph" was being thrown around and internet culture gravitated toward this amalgamation of still shots and modest yet aesthetically effective movement.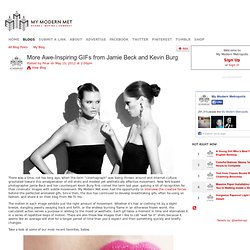 New York-based photographer Jamie Beck and her counterpart Kevin Burg first coined the term last year, gaining a lot of recognition for their cinematic images with subtle movement. My Modern Met even had the opportunity to interview the creative forces behind the perfected animated gifs. Since then, the duo has continued to develop breathtaking gifs, often focusing on fashion, and share it on their blog From Me To You. Relaxing waves. STELLAR : IGNACIO TORRES. This project began from the theory that humans are made of cosmic matter as a result of a stars death.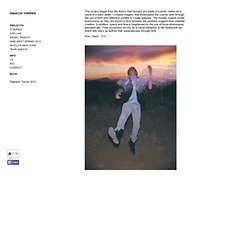 I created imagery that showcased this cosmic birth through the use of dust and reflective confetti to create galaxies. The models organic bodily expressions as they are frozen in time between the particles suggest their celestial creation. In addition, space and time is heightened by the use of three-dimensional animated gifs. Their movement serves as a visual metaphor to the spatial link we share with stars as well as their separateness through time. Sand. Weber/Leifels. Cinematic Pictures. Here at theMET, we're always looking for creative projects that catch our eye.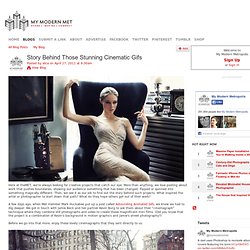 More than anything, we love posting about work that pushes boundaries, showing our audience something that has been changed, flipped or spinned into something magically different. Then, we see it as our job to find out the story behind such projects. What inspired the artist or photographer to start down that path? What do they hope others get out of their work? A few days ago, when Met member Mark Huckabee put up a post called Astounding Animated Gifs, we knew we had to dig deeper. Lion in a Lightning Storm. Amazing Animated Photography by Jamie Beck.
Patricia Beach Cinemagraph.
---