Wiki + evernote + prezi + mindmap
Visualization is a technique to graphically represent sets of data.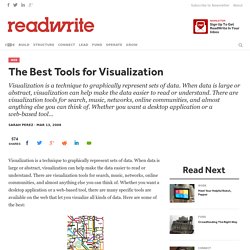 DESERTEC Knowledge Platform
A personal knowledge base ( PKB ) is an electronic tool used to express, capture, and later retrieve the personal knowledge of an individual. It differs from a traditional database in that it contains subjective material particular to the owner, that others may not agree with nor care about.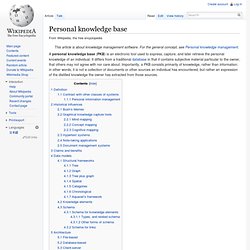 A concept map is a diagram showing the relationships among concepts . It is a graphical tool for organizing and representing knowledge . Concepts, usually represented as boxes or circles, are connected with labeled arrows in a downward-branching hierarchical structure. The relationship between concepts can be articulated in linking phrases such as "gives rise to", "results in", "is required by," or "contributes to". [ 1 ] The technique for visualizing these relationships among different concepts is called "concept mapping".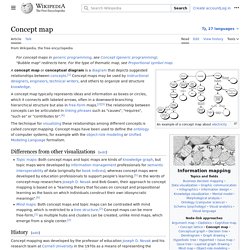 Voice2Note - Home Register
Translations of this page: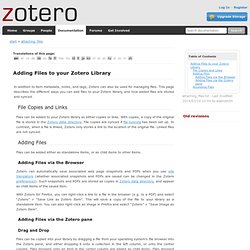 attaching_files
WikiMindMap