Wiki + evernote + prezi + mindmap
Visualization is a technique to graphically represent sets of data.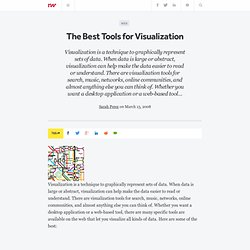 DESERTEC Knowledge Platform
A personal knowledge base (PKB) is an electronic tool used to express, capture, and later retrieve the personal knowledge of an individual. It differs from a traditional database in that it contains subjective material particular to the owner, that others may not agree with nor care about.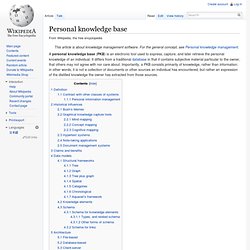 A concept map is a diagram that depicts suggested relationships between concepts. It is a graphical tool that designers, engineers, technical writers, and others use to organize and structure knowledge. A concept map typically represents ideas and information as boxes or circles, which it connects with labeled arrows in a downward-branching hierarchical structure. The relationship between concepts can be articulated in linking phrases such as causes, requires, or contributes to.[1] Overview[edit]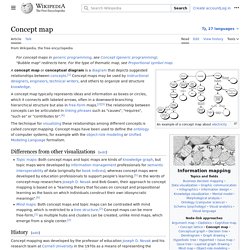 Voice2Note - Home Register
Translations of this page: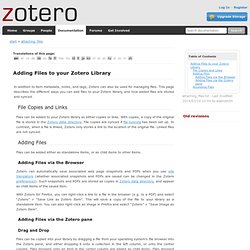 attaching_files
WikiMindMap