Live life
Magazine - Words of Wisdom: 11 Steps to a Fresh Start. 111 Lessons Life Taught Us. Post written by: Marc Chernoff Email Sometimes thinking about your life and sorting out what you have learned is just as important as tackling a new venture.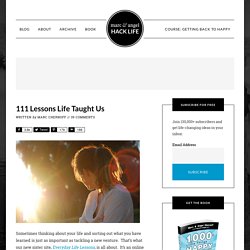 That's what our new sister site, Everyday Life Lessons, is all about. It's an online community where people share, rank and discuss life's greatest lessons. How Your Greatest Insecurities Reveal Your Deepest Gifts. In my decades of practice as a psychotherapist, this is the insight that has inspired me most: Our deepest wounds surround our greatest gifts.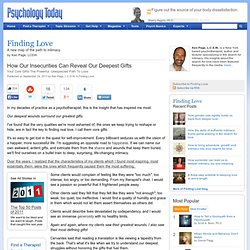 I've found that the very qualities we're most ashamed of, the ones we keep trying to reshape or hide, are in fact the key to finding real love. I call them core gifts. It's so easy to get lost in the quest for self-improvement. Every billboard seduces us with the vision of a happier, more successful life. List your goals on 43 Things. Do Not Overextend Yourself: Good Intentions Do Not Make Good Relationships - How Do I Find Peace? 16 Gutsy Tips For Being Courageous. If you wait to do everything until you're sure it's right, you'll probably never do much of anything – Win Borden Stand Out.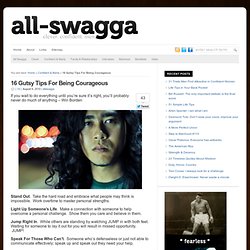 Take the hard road and embrace what people may think is impossible. Work overtime to master personal strengths. How to Connect with Your Body to Feel Balanced: 10 Grounding Techniques. "Get yourself grounded and you can navigate even the stormiest roads in peace."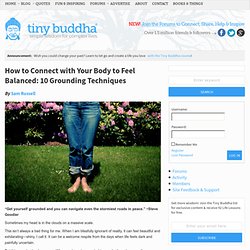 ~Steve Goodier Sometimes my head is in the clouds on a massive scale. The Complete Guide to Not Giving a Fuck. Ok, I have a confession to make.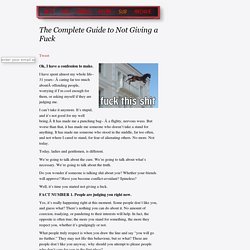 I have spent almost my whole life– 31 years– caring far too much about offending people, worrying if I'm cool enough for them, or asking myself if they are judging me. I can't take it anymore. It's stupid, and it's not good for my well being. It has made me a punching bag– a flighty, nervous wuss. But worse than that, it has made me someone who doesn't take a stand for anything. The Thick Skinned. Here's an important rule for life: It's not all about you.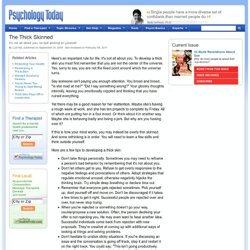 To develop a thick skin you must first remember that you are not the center of the universe. Yes, sorry to say, you are not the fixed point around which the universe turns. 50 Life Secrets and Tips. Brian Tracy's Top 11 Essential Tips for Living a Successful Life. "The great breakthrough in your life comes when you realize that you can learn anything you need to learn to accomplish any goal that you set for yourself." "Spend eighty percent of your time focusing on the opportunities of tomorrow rather than the problems of yesterday."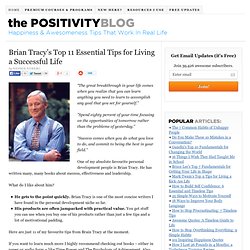 "Success comes when you do what you love to do, and commit to being the best in your field." 30 Ways to Make Today a Good Day. Post written by: Marc Chernoff Email One today is worth two tomorrows.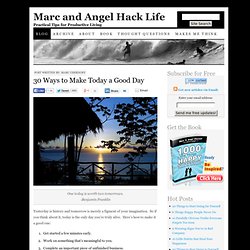 ---