Britain
Is Britain sleepwalking towards a European exit? | Politics | The Observer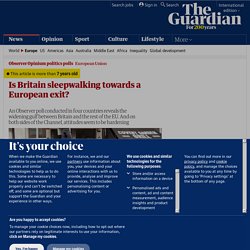 Slowly but surely, Britain is detaching itself from the European project, slipping into an EU membership category of its own, one marked "outlier nation".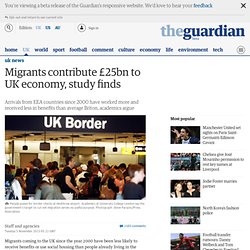 Migrants coming to the UK since the year 2000 have been less likely to receive benefits or use social housing than people already living in the country, according to a study that argues the new arrivals have made a net contribution of £25bn to public finances. People from European Economic Area countries have been the most likely to make a positive contribution, paying about 34% more in taxes than they received in benefits over the 10 years from 2001 to 2011, according to the findings from University College London's migration research unit.
Migrants contribute £25bn to UK economy, study finds | UK news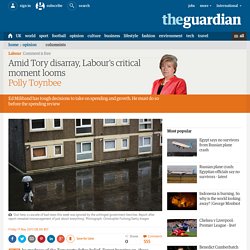 'Out here, a cascade of bad news this week was ignored by the unhinged government benches. Report after report revealed mismanagement of just about everything.'
Amid Tory disarray, Labour's critical moment looms | Polly Toynbee | Comment is free
Within two years, almost 7.1m of the nation's 13m youngsters will be in homes with incomes judged to be less than the minimum necessary for a decent standard of living, according to a new report.
Majority of British children will soon be growing up in families struggling 'below the breadline', Government warned - UK Politics - UK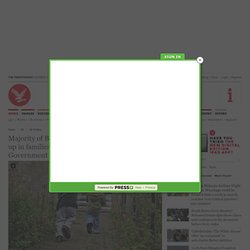 The north of England: The great divide
The Manchester metropolis: a rare bright spot IN 1962, as Britain pulled slowly out of recession, Harold Macmillan told an audience that he was determined to "prevent two nations developing geographically, a poor north and a rich and overcrowded south". The price of failure, the Conservative prime minister said, would be that "our successors will reproach us as we reproach the Victorians for complacency about slums and ugliness."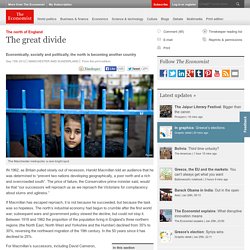 A tourist boat passes a giant 1977 portrait of the Queen and royal family taken during the silver jubilee celebrations, hanging over the Thames in preparation for the diamond jubilee.
Forget the Queen's jubilee. Let's have a knees-up for the Magna Carta | Peter Wilby | Comment is free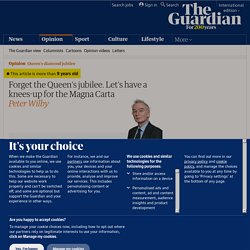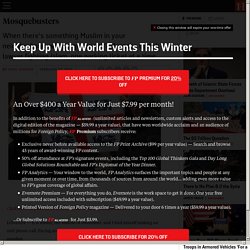 LONDON — It is winter, the middle of December, and I find myself making an odd phone call.
Mosquebusters - By Spike Johnson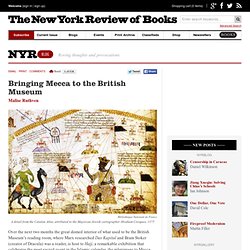 Malise Ruthven Bibliothèque Nationale de France
Bringing Mecca to the British Museum by Malise Ruthven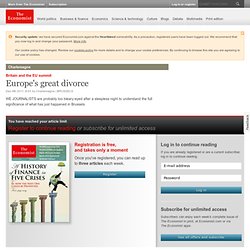 WE JOURNALISTS are probably too bleary-eyed after a sleepless night to understand the full significance of what has just happened in Brussels. What is clear is that after a long, hard and rancorous negotiation, at about 5am this morning the European Union split in a fundamental way. In an effort to stabilise the euro zone, France, Germany and 21 other countries have decided to draft their own treaty to impose more central control over national budgets.
Britain and the EU summit: Europe's great divorce
An amateur government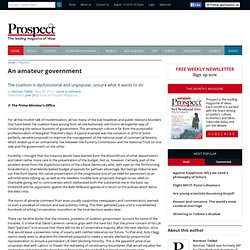 The coalition is dysfunctional and unpopular, unsure what it wants to do
Britain and the EU: The Failure of a Forced Marriage - SPIEGEL ONLINE - News - International
It was to be expected. And now it's official: The British have elected not to join the treaty governing Europe's new financial system . Prime Minister David Cameron refused.
Exit from comment view mode.
The British "Non" - Harold James - Project Syndicate
Following in Henry VIII's Footsteps?
Would a new Act in Restraint of Appeals such as Henry VIII enacted against Rome in 1533 achieve a similar objective for Eurosceptics today of 'repatriating powers' from the EU?
Here's something you definitely shouldn't do if you're even a tiny bit leftwing and suffer from high blood pressure: look at a document called the Forbes cost of living extremely well index . Forbes is an American business magazine, and its cost of living extremely well index is an annual survey of price trends for things popular at the very, very top end of the income distribution. The riveting thing about the CLEWI isn't the headline attached, because that tends to be the same every year.
Why the super-rich love the UK | Society
It's been argued that inequalities in wealth in Britain greatly exceed inequalities in income, an injustice which a tax on the value of property would begin to address. And there seems no doubt at all that property, even now, is insanely overvalued.
Philip Hensher: Is it a castle – or is it just a source of capital? - Philip Hensher - Commentators
The woman who lives in a shed: how London landlords are cashing in | Society
George Osborne's growth policy is turning British cities into Detroit UK | Simon Jenkins | Comment is free
Extremism in Britain's House of Lords
The horror of female genital mutilation in the UK
Tumultuous Britain
Life in limbo for UK's irregular migrant children and families
"Britain's Cultural Kowtow" by Ma Jian
His story, our story
The knock at the door
Britain Unveils Electronic Mass Surveillance Plan
The slow creep of complacency and the soul of English justice
The Falklands War's 30-Year Dénouement by Marcelo G. Kohen
The Falklands' new boss
The Falklands Syndrome: the 30 year legacy of Iron Britannia
Free exchange: Nudge nudge, think think
Mayors: The best job in politics?
How the Daily Mail Conquered England