Cooking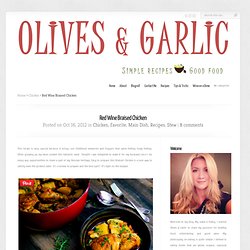 Red Wine Braised Chicken | Food Wine Thyme
This recipe is very special because it brings out childhood memories and triggers that warm feeling fuzzy feeling.
100 Awesome Crock Pot Recipes for College Kids
May 02 Rachel Faucett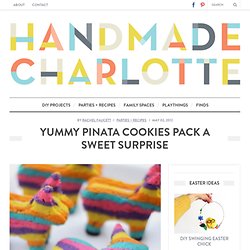 Yummy Pinata Cookies That Pack A Sweet Surprise | Handmade Charlotte
I'm never going to make garlic potato fries any other way. These garlic fries, win hands down as the best garlic french fries I've ever made. Plus they are baked – so I won't feel too guilty if I make it every time I'm craving for some potato comfort. When I read that there is garlic infused oil involved, my heart skipped a beat (in a good way, not the way oil would otherwise treat your heart). I got down to making them immediately. I used extra virgin olive oil instead of vegetable oil because I just love the aroma that garlic and olive oil combine to impart.
Garlicky Baked Fries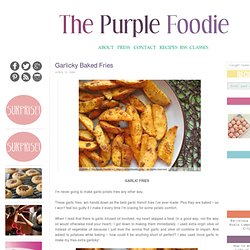 50 After-School Snacks : Recipes and Cooking : Food Network
The Best New Way to Bring Your Lunch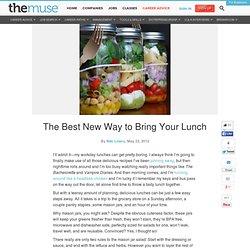 I'll admit it—my workday lunches can get pretty boring. I always think I'm going to finally make use of all those delicious recipes I've been pinning away, but then nighttime rolls around and I'm too busy watching really important things like The Bachelorette and Vampire Diaries. And then morning comes, and I'm running around like a headless chicken and I'm lucky if I remember my keys and bus pass on the way out the door, let alone find time to throw a tasty lunch together.
Weed Wine Recipe | Good and Baked
Cannabis is often added to alcohol to make a quick and effective drink that will keep. However, we suggest consuming this red wine concoction on the night of making, and of course sharing it. This simple recipe serves 6-9 people and is an easy way to rid yourself of any trimmed leaves you may otherwise be discarding.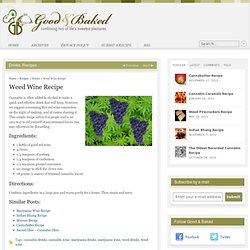 How's everyone loving fun month so far?
Easy Honey-Beer Chicken | BetsyLife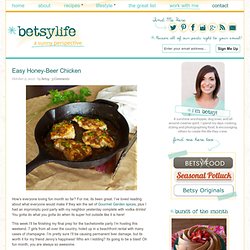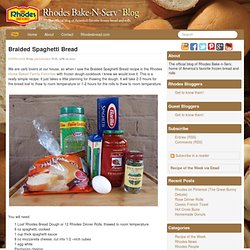 We are carb lovers at our house, so when I saw the Braided Spaghetti Bread recipe in the Rhodes Home Baked Family Favorites with frozen dough cookbook I knew we would love it.
Braided Spaghetti Bread » The official blog of America's favorite frozen dough
View ./Drugs/DIY -420 Style-/Tired of smoking weed.jpg
Butternut Squash Bisque Recipe
most favorited all-time - page 14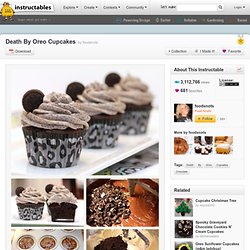 Death By Oreo Cupcakes
They are probably the best Oreo cakes I have ever tried. A lot of cake's that I have experimented with before are like a vanilla cake with bits of Oreo in them, which didn't really give them enough Oreo flavor.
Marijuana Edibles | Cannabis Cookies | Pot Brownies & Butter | Cooking with Marijuana
Halloween Recipes: Upside-Down Pumpkin-Filled Chocolate Cupcakes
I love orange and black food for a Halloween party, don't you?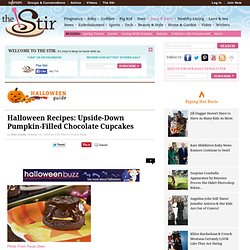 Cheesecake Stuffed Strawberries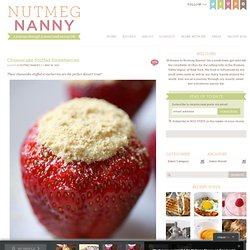 Cheesecake Stuffed Strawberries
Cilantro Chicken
Cilantro Chicken
Chicken Parmigiana
This is one of the go-to dishes I make for my family of six. Rich, flavorful, and totally satisfying, we all love it, including my big, strapping cowboy of a husband.
Peanut Butter- S'Mores Turnovers
How to Make Peanut Butter S'Mores Turnovers
The Hazel Bloom: The Best Macaroni and Cheese Recipe Ever
I can say this is the best macaroni and cheese recipe ever because it's not really my recipe. I tweaked it a tiny bit - basically made it even more fattening - but otherwise, it's someone else's. It's from someone named Bev, who posted her recipe on Recipezaar and to whom I am eternally grateful.
Cinnamon Roll Pancakes
Cinnamon Roll Pancakes Updated 9/22/11 to Add: If you're coming here to sample these delicious Cinnamon Roll Pancakes, you just might like the latest recipe that I've posted for Pumpkin Cinnamon Roll Pancakes too.
Food Pyramid Submissions
HERSHEY'S Kitchens Home Page Recipes
How to Make Marshmallow Fondant
Kitchen Sink Peanut Butter
Recipes | Visual Recipes with Step-by-Step Pictures
Banana Split Bites
100 Ways to Cook…
The Pastry Affair - Home - Garlic Parmesan Pull-Apart Bread
no-bake energy bites
EDDIE ROSS - Pink Ombre Cake
Perfect a "Toad in the Hole" Breakfast
Get your cook on.
Irish Car Bomb Cupcakes Recipe
Jolly Rancher Vodka Tutorial
Indian Masala Chai Tea Recipe - Made Just Right
Pepperoni Pizza Monkey Bread
Chocolate Cupcakes with Flaming Strawberries
penniesonaplatter
elephantine: the baked mac and cheese
Scalloped Hasselback Potatoes
Caramel Apple Pie Cupcakes « The Craving Chronicles
LaSaGnA TiMpAnO
Mini Halloween Pumpkin Cakes
Quick and Easy Oreo Balls for Halloween
Drunken Gummies (Vodka-Infused Gummi Bears)
Nutella Mug Cake
The Infamous Jacques Torres Chocolate Chip Cookies
42968098_dfPdIkJ3_c.jpg (JPEG Image, 553x1743 pixels)
Correcting The World's Wrongs With Campfire Bananas - Home - Burgh Baby
Visual Recipes - Free Recipes with Step-by-Step Pictures