Cooking Swag
Muffin Pan Omelets Let You Make Breakfast for the Week in One Batch. Yummly | The best site for recipes, recommendations, food and cooking. The best new recipes from Framed Cooks — punchfork.com. The Crepes of Wrath. A Cozy Kitchen. Pip & Ebby - Pip &Ebby - Crack&brownies. Have you ever tried crack?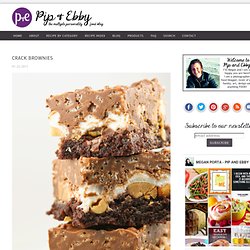 Yeah, me either. After eating these brownies, though, I feel like I would probably be less addicted to crack. I mean, how can that not be the case with brownies, peanuts, marshmallows, Reese's peanut butter cups, chocolate, peanut butter and Rice Krispies all present in a single bite?! This recipe comes from my very good Heather, and I am very grateful that she shared it! Prepare 1 package of brownie mix according to the package directions. StillTasty: Your Ultimate Shelf Life Guide - Save Money, Eat Better, Help The Environment.
Recipes. Desserts. Dinner. Lunch. Breakfast. Someone Left The Cake Out In The Rain. Michael Phelps Olympic Diet - Pizza and Pasta Recipes - The Daily Green. Pass the Cheese! 20 Delicious Pizza Recipes - iVillage. Pepperoni Pizza Monkey Bread. How do you make bread even better?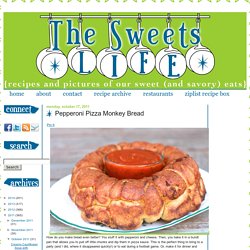 You stuff it with pepperoni and cheese. Then, you bake it in a bundt pan that allows you to pull off little chunks and dip them in pizza sauce. This is the perfect thing to bring to a party (and I did, where it disappeared quickly!) Or to eat during a football game. Or, make it for dinner and serve with a salad. Sweet Potato Gnocchi with Gouda Cheese Sauce - StumbleUpon. This morning I was looking at my home page and I realized that there is a lot of orange sweet potato and pumpkin going on.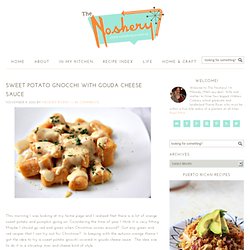 Considering the time of year I think it is very fitting. Maybe I should go red and green when Christmas comes around?
---