UFO's & Related Info
* Visit in5D Connection where you can find your soul mate or join one of our amazing groups. EVERYONE is welcome! March 13, 2012 at 12:01 am EDT by in5d Alternative News Last updated on April 10, 2012 at 8:25 pm EDT by in5d Alternative News by Gregg Prescott, M.S.www.in5d.comwww.HolisticCancerResearch.com Amazing new Mayan artifacts prove the extraterrestrial connection between the Maya and their galactic visitors, furthering the preponderance on the December 21, 2012 end date to the Long Count calendar.
Newly Discovered Artifacts Prove Mayans Had Alien Contact! | in5d.com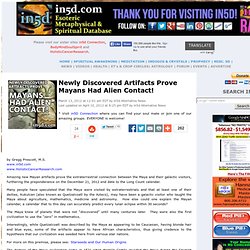 Spiricom Report 1
We present here the Original Report from George W. Meek edited for better use in the Internet. No content changes have been made. direct to Table of Contents Please paste this inside the front cover of the SPIRICOM TECHNICAL MANUAL in your possession.
UFO Home: Subversive Element.com
Cosmic Conspiracies - Europe's Largest UFOs and Aliens Database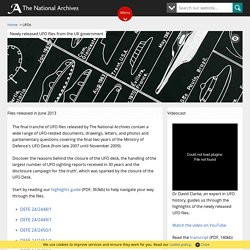 The final tranche of UFO files released by The National Archives contain a wide range of UFO-related documents, drawings, letters, and photos and parliamentary questions covering the final two years of the Ministry of Defence's UFO Desk (from late 2007 until November 2009). Discover the reasons behind the closure of the UFO desk, the handling of the largest number of UFO sighting reports received in 30 years and the disclosure campaign for 'the truth', which was sparked by the closure of the UFO Desk. Start by reading our highlights guide (PDF, 363kb) to help navigate your way through the files. Previous file releases The National Archives holds other UFO files that have already been released by the Ministry of Defence.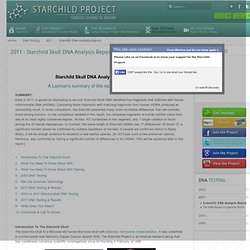 Starchild Skull DNA Analysis Report—2011
Official NICAP Web Site