Christian Sermons, Radio & Video
Saddleback Church
In Leviticus 26-27, we learn about the promises of blessing and retribution that God makes to His children, and we discover how the valuations were set for redeeming people, animals, land, and other things dedicated to the Lord. LI Listen to this teaching WA Watch this teaching DL Download this teaching AR View series archives BUY Purchase this teaching EM Email to friend FB Share on Facebook TW Share on Twitter Purchase Skip's teachings The Through the Bible Teaching Library contains 729 full-length sermons from Pastor Skip Heitzig covering the entire Bible. The teachings are in an MP3 format and come on a set of 15 CDROMS that can be played on an MP3 compatible device. The files can also be copied to your computer and then listened to using your media player.
Skip Heitzig's teaching library | SkipHeitzig.com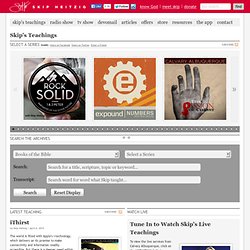 Ravi Zacharias International Ministries :: Podcasting
DavidJeremiah.org
Billy Graham Ministries - Videos
John Piper - Sermons By Date
The Moody Church - Chicago, Illinois - A trusted place where anyone can connect with God and others.
Billy Graham Evangelistic Association
Dr. Dobson - Dr. James Dobson's Family Talk Christian Radio Sermons, Ministry Broadcast, Podcasts
The influence of Christ's teachings on our understanding of law and order in society has changed the world. Dr. Alvin Schmidt expresses a need to proclaim this truth to the world, with a hope that people will wake up to what's happening in Western culture.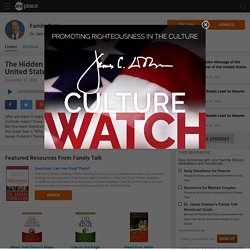 Old Fashioned Preaching - The Truth Set On Fire!
Ankerberg Theological Research Institute, John Ankerberg Show