References et textures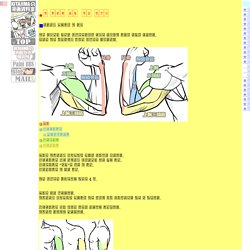 ★팔 그리는 방법 팔의 움직임 ■어깨에서 손목까지 팔 구조 팔은 동적으로 복잡한 움직임을하지만 요점을 억제하면 그다지 어렵지 않습니다. 자신의 팔을 관찰하면서 각부의 움직임을 확인합시다.
팔 그리는 방법 팔의 움직임
▶ "Master of sand" : Daily Spitpaint 30 min. by NeoArtCore
▶ "Forest shrine" : Daily Spitpaint 30 min. by NeoArtCore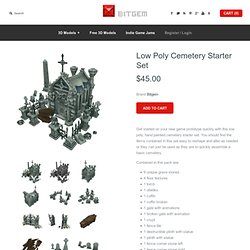 Low Poly Cemetery Starter Set
Get started on your new game prototype quickly with this low poly, hand painted cemetery starter set. You should find the items contained in this set easy to reshape and alter as needed or they can just be used as they are to quickly assemble a basic cemetery. Contained in this pack are: 6 unique grave stones4 floor textures1 tomb1 obeliks1 coffin1 coffin broken1 gate with animations1 broken gate with animation1 crypt1 fence tile1 destructible plinth with statue1 plinth with statue1 fence corner stone left1 fence corner stone right1 statue body fragment1 statue head fragmentMultiple fence elements Also included are mobile optimized version of the models. 3D File Formats Included: .fbx (multi format), .mb (maya)Animated: YesCreated In: Maya 2013Geometry: PolygonsLow-poly: YesMaterials: NoPoly Count: 23595 in totalRigged: NoTextured: YesUV Layout: Yes
Digital Brushes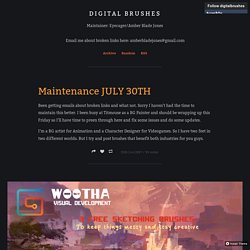 "Like all of my personal projects these days, it's been a long time coming, but it's finally here… NKS5 is a custom toolkit for Adobe Photoshop CS5, CS5.5 and CS6 – it provides a wide range of natural media, texturing and production tools in an attractive, easy to use palette with a minimal footprint. It's a free download, but if you're pro and it's helping or if you just want to see more projects like this come about please consider making a donation below. Donators will receive download links to updates as the're available along with early access to future extensions."
See Part 1 here.Continuing with my case study of the shot compositions from Pixar's film "The Incredibles". All images used here are ©Disney/Pixar (unless otherwise stated). Composition in film includes many different aspects; color, shape, line, contrast, positioning, cropping, viewpoint, rhythm, perspective, proportion, geometry, and many more. The dinner table sequence is a nice one that showcases how well you can move the camera around depending on which character(s) you want to make as the focus of the shot. With 5 characters all facing inwards, turning their heads left an right according to which other person they are talking to, you create scenario that can have a million different ways you can shoot this scene from.
The Cinematography of "The Incredibles" Part 2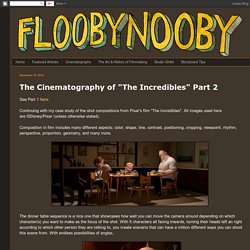 Quick and easy grass texture
Controls of XIVModels! Controls for the model viewer differ between browsers, see below for details!
Amalj'aa I - Final Fantasy XIV : A Realm Reborn (FFXIV ARR) Model Viewer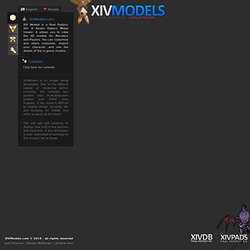 Creating Custom Brushes With ctrlpaint.com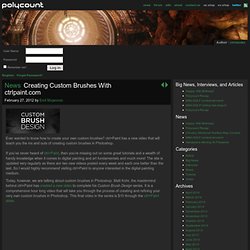 Ever wanted to know how to create your own custom brushes?
Dota2CharacterArtGuide.pdf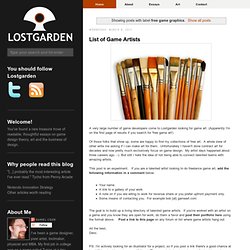 It is once again time for a prototyping challenge! The rules are the same. You are an elite programmer that wants to make something fun without spending ten years in art school learning how to draw stick figures.
free game graphics
Aris Kolokontes art.
#ConceptCraniopagus Blog on deviantART
An unusual Velo Towers design project by Asymptote Architecture promises to become a significant architectural landmark of Yongsan Park, South Korea. The structure is composed of dynamic arrangement of stacked and rotated volumes from formal to conventional extrusion of mass. Velo Towers feature unconventional design due to skilful fusion of the typical tower architecture into horizontal and vertical configuration.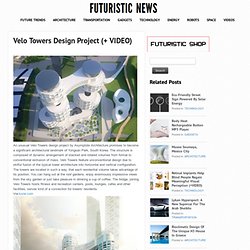 Velo Towers Design Project (+ VIDEO)
Green Ribbon: Futuristic Ecology Park for Toronto. Canada
big-5.jpg (Image JPEG, 1051x700 pixels)
Planning of the park began in October 1997.
Millennium Park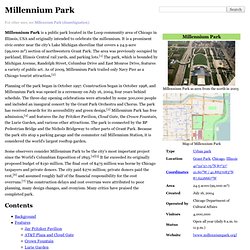 Хит-парад арт-дизайнов • Charts of art design
Сегодня вас ждет большое количество работ, от художников и дизайнеров Аллодов Онлайн. Все арты будут подписаны. Heute wird auf Sie durch eine Vielzahl von Arbeiten, von Künstlern und Entwerfern des Allods Online gewartet.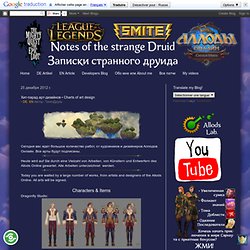 Borderlands is a science fiction FPS with RPG elements developed by Gearbox Software for PlayStation 3, Xbox 360 and PC.
Borderlands [Beta - Xbox 360 / PS3] | Unseen 64: Beta, Unreleased & Unseen Videogames!
Labs - Multicolr Search Lab
Monster Legacy -- The latest news on Pacific Rim
stone textures - Texturelib
Nate's Photos : Photo Keywords : texture
Crescent Bridge Canyon was my final hike for our Spring 2012 trip, and it proved to be one of the best hikes and trip highlights.
Crescent Bridge Canyon
crack textures - Texturelib
Design Competition | Tuvie - Part 3
Autovelo electric bike offers a comprehensive short distance electric bike aiming to make it less driving and more riding experience by featuring a comfortable and convenience drivetrain.
Articulation Home Page
The next hike was a short drive from the Arch Canyon trailhead.
Day 9b - Bull Pasture and Estes Canyon Loop
Crystal Cave of Giants - Naica, Mexico
Le meilleur du street art en 2011 | Video Humour Jeu Flash Buzz et Site Drole et Insolite
ZBrush :: ZClassroom
www.brandonriza.com
handpaint Rock texture
Industrial Decay Network
Art Sculptures
Nice Rocks
scifi corridor references
photos industriels
vues d'ailleurs, vu d'ici
[CG Textures] - Textures for 3D, graphic design and Photoshop!
Face anatomy
Forged by Chaos - Screenshots
Panzar Studio presents PANZAR 3D - CG ART
Fantasy and SciFi Artworks