(Cup)Cake
Mingmakescupcakes.yolasite.com. Icings Recipes at Bake Decorate Celebrate! Mountain Dew Cupcakes | All Things Cupcake. By cupcake girl on December 5th, 2007 .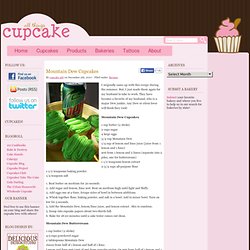 Filed under: Recipes . I originally came up with this recipe during the summer. Caramel Apple Pie Cupcakes « The Craving Chronicles. It seems like once the weather cools down everyone wants to jump right into pumpkin season.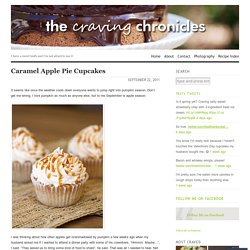 Don't get me wrong, I love pumpkin as much as anyone else, but to me September is apple season. I was thinking about how often apples get overshadowed by pumpkin a few weeks ago when my husband asked me if I wanted to attend a dinner party with some of his coworkers. "Hrmmm.
Chocolate peanut butter cake. Alex's birthday was this past weekend and in case you are new here, let me give you a loose outline of a Standard Dessert Alex Politely Requests: Chocolate.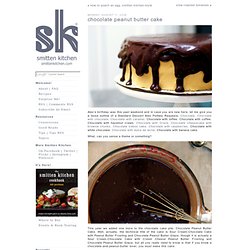 Chocolate with chocolate. Chocolate with caramel. Sweet saturday: one minute peanut butter cake. Picture this scene: it's 8:30 in the evening.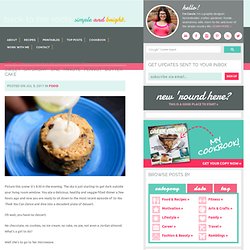 The sky is just starting to get dark outside your living room window. You ate a delicious, healthy and veggie-filled dinner a few hours ago and now you are ready to sit down to the most recent episode of So You Think You Can Dance and dive into a decadent plate of dessert. Oh wait, you have no dessert. Chocolate Chip Cookie Dough + Cupcake = The BEST Cupcake. Ever. Recipe. Miniature Reese's Cheescakes with Peanut Butter Glaze.
Hi Hat Cupcakes. I did it.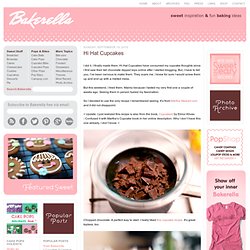 I finally made them. Hi Hat Cupcakes have consumed my cupcake thoughts since I first saw their tall chocolate dipped tops online after I started blogging. But, I have to tell you, I've been nervous to make them. Strawberry Champagne Ruffle Cake for a Virtual Baby Shower – Cook Like a Champion. Without a doubt, one of the most rewarding things about food blogging is all the amazing friends I've made along the way.
Even though we've never met in person, I am so thankful to have made such wonderful friends, and I hope we'll all have the chance to meet someday. I hate that we're spread all over the country because I know we would all have a fabulous time together. There are some things that simply have to be celebrated with friends, no matter the distance between them.
That's why I decided to host a virtual baby shower for Annie . I am so grateful to have a friend like her, and I just couldn't let her pregnancy go by without celebrating it in a special way.
---