Astronomy
For your security, we ask that all previously registered website members reset their passwords on this new site*. It's easy! Just follow the directions below to reset your password and once you're logged in, enjoy all of the member-only benefits immediately. Click the "Lost Password" link belowEnter your e-mail address as your usernameClick the "Get New Password" buttonYou'll then receive an email from us with instructions and a link to reset your password. Follow those instructions to complete the process.
Sky Chart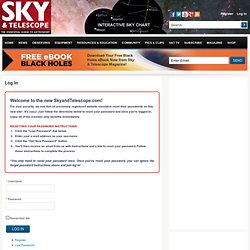 ESSAIM-4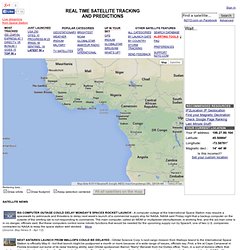 ISS COMPUTER OUTAGE COULD DELAY MONDAY'S SPACEX ROCKET LAUNCH - A computer outage at the International Space Station may require a spacewalk by astronauts and threatens to delay next week's launch of a commercial supply ship for NASA. NASA said Friday night that a backup computer on the outside of the orbiting lab is not responding to commands. The main computer, called an MDM or multiplexer-demultiplexer, is working fine, and the six-man crew is in no danger, officials said. But these computers control some robotic functions that would be needed for the upcoming supply run by SpaceX, one of two U.S. companies contracted by NASA to keep the space station well stocked. More (Source: Bay News 9 - Apr 12)
We find new planets by looking at how the brightness of a star changes over time As the planet passes in front of the star we see a dip in the light from it. Depending on how far the planet is from the star, you may see one or many dips in the lightcurve Can you spot the transits?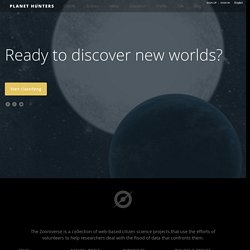 Jupiter Statistics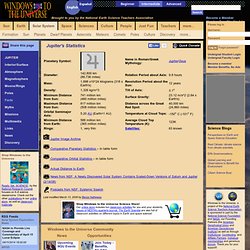 Jupiter Image Archive Comparative Planetary Statistics -- in table form Comparative Orbital Statistics -- in table form Actual Distance to Earth
NASA Breaking News NASA Names Six New Members to Advisory CouncilNASA Administrator Charles Bolden has announced the appointment of six new members to the NASA Advisory Council (NAC). The group advises NASA's senior leadership on challenges and solutions facing the agency as it unfolds a new era of exploration.read more... SpaceX Launch of NASA Cargo to Space Station Set for Friday, Spacewalk WednesdayNASA and SpaceX are targeting a 3:25 p.m. EDT launch on Friday, April 18, of SpaceX's third cargo resupply mission to the International Space Station from Cape Canaveral Air Force Station in Florida.read more... NASA Astronauts Will Breathe Easier With New Oxygen Recovery SystemsFor NASA's long-duration human spaceflight missions, travelers will need to recycle as much breathable oxygen in their spacecraft environments, as possible.read more...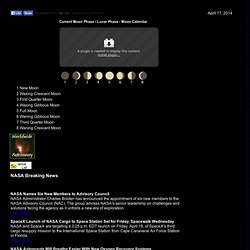 Current Moon Phase / Lunar Phase / Moon Calendar
Partial Eclipse of the Moon: 2009 December 31
Tonight's Sky: February 2011
Other languages: features sky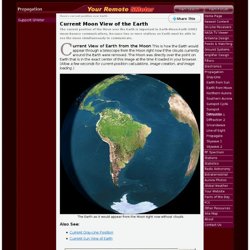 Current Moon View of the Earth
Moon's current position over Earth The current position of the Moon over the Earth is important to Earth-Moon-Earth (EME) moon-bounce communications, because two or more stations on Earth must be able to see the moon simultaneously to communicate. C urrent View of Earth from the Moon This is how the Earth would appear through a telescope from the Moon right now if the clouds currently around the Earth were removed.
MicroObservatory Home Page
Stardust - NASA's Comet Sample Return Mission