History
7 Outstanding YouTube Channels for History Teachers
Educational Technology and Mobile Learning has recently started featuring some educational YouTube channels pertaining to different subject matters. Up to this moment, we have covered channels for Math, Science, and yesterday we posted a list of channels for kids. The purpose behind such collections is to help teachers and educators have instant access to educational videos they might need to use with their students. The channels we post are among the top ones you can find on YouTube and some of them are created by teachers like you and me. Today, we are providing you with a list of some of the best YouTube channels.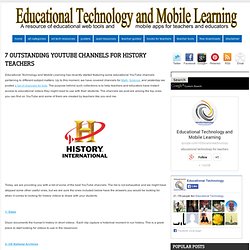 Virtual History Centre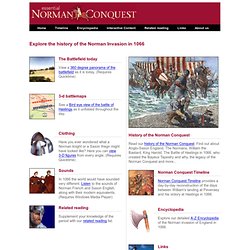 Essential Norman Conquest - An interactive day-by-day retelling of the events of 1066
Clothing Have you ever wondered what a Norman knight or a Saxon thegn might have looked like? Here you can view 3-D figures from every angle. (Requires Quicktime)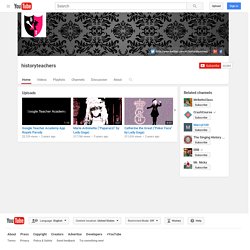 Upload twitter.com Subscription preferences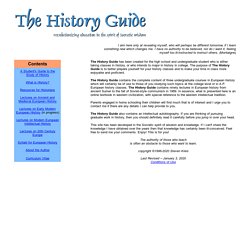 The History Guide has been created for the high school and undergraduate student who is either taking classes in history, or who intends to major in history in college. The purpose of The History Guide is to better prepare yourself for your history classes and to make your time in class more enjoyable and proficient. The History Guide contains the complete content of three undergraduate courses in European history which will certainly be of use to those of you studying such topics at the college level or in A.P.
Getty Images/BananaStock via Thinkstock. The paper clip is something of a fetish object in design circles. Its spare, machined aesthetic and its inexpensive ubiquity landed it a spot in MoMA's 2004 show Humble Masterpieces. This was a pedestal too high for design critic Michael Bierut, who responded with an essay called "To Hell with the Simple Paper Clip."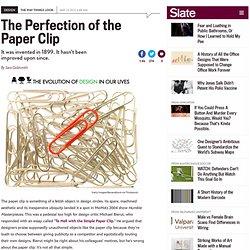 The history of the paper clip: It was invented in 1899. It hasn't been improved upon since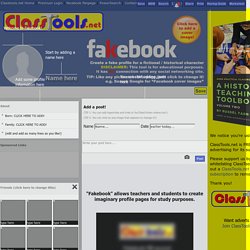 "Fakebook" allows teachers and students to create imaginary profile pages for study purposes. Use "Fakebook" to chart the plot of a book, the development of a character, a series of historical events, the debates and relationships between people, and so on! Get started by entering a name at the top of the page. Then proceed to add friends, posts, comments and profile information.
Titanic Teaching Ideas - Detailed facts and History on the RMS Titanic Disaster of 1912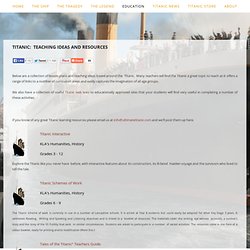 Titanic Interactive Whiteboard Resources Titanic in 3-D On Board the Titanic - Follow in the footsteps of actual passengers. The Titanic at History.com - Videos, interactive timelines and photo galleries. Treachery on the Titanic - Interactive treasure hunt to teach facts about the Titanic.