Drinks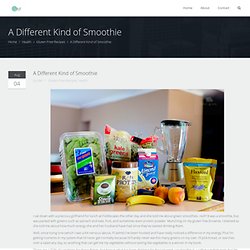 A Different Kind of Smoothie
I sat down with a precious girlfriend for lunch at Fiddlecakes the other day and she told me about green smoothies. Huh ? It was a smoothie, but was packed with greens such as spinach and kale, fruit, and sometimes even protein powder. Munching on my gluten free brownie, I listened as she told me about how much energy she and her husband have had since they've started drinking them. Well, since trying one (which I was a bit nervous about, I'll admit) I've been hooked and have really noticed a difference in my energy.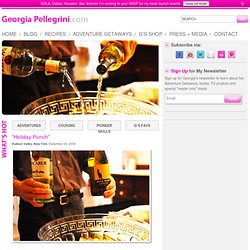 WEST and SOUTHWEST Avocados, bok choy, broccoli, broccoli raab, Brussels sprouts, cabbage, carrots, cauliflower, celeriac/celery root, celery, cilantro, chard, clementines, collard greens, edible flowers, fava beans, garlic, garlic scapes/green garlic, grapefruit, green onions/scallions, kale, kohlrabi, leeks, lemons, lettuce, mandarins, mint, wild mushrooms, oranges, oregano, parsley, parsnips, pommelos, radishes, rosemary, rutabagas, salsify, sorrel, spinach, sprouts, sweet potatoes, tangerines, thyme, turnips, watercress PACIFIC NORTHWEST Arugula, Brussels sprouts, cabbage, carrots, chard, fennel, greens, kale, mint, oregano, parsley, parsnips, potatoes, rosemary, rutabaga, sage, salsify, shallots, spinach, thyme, turnips, watercress, winter squash MIDWEST Fennel (fresh), onions, parsnips, potatoes, rutabagas, shelling beans, turnips, wild rice, winter squash (all from storage)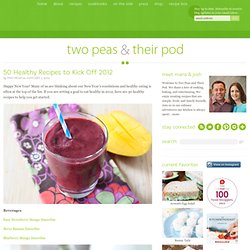 Happy New Year! Many of us are thinking about our New Year's resolutions and healthy eating is often at the top of the list. If you are setting a goal to eat healthy in 2012, here are 50 healthy recipes to help you get started.
Nicki Minaj
When we discuss food preservation, we are usually talking about canning, dehydrating, freezing or fermenting. But did you know that you can also preserve fruit in alcohol, such as brandy or vodka? It is a way of preserving the flavor or essence of the fruit for later use.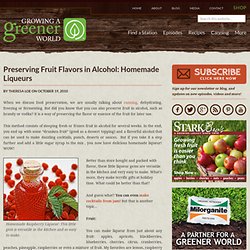 Squirtle, Wartortle, Blastoise (Pokemon Shot and Cocktails) Ingredients: Squirtle- 1/3 shot spiced rum 1/3 shot coconut rum 1/3 shot blue curacao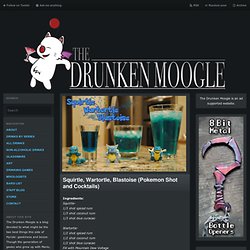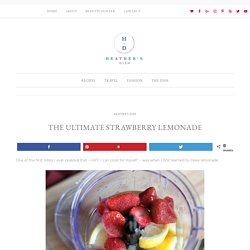 One of the first times I ever realized that – HEY!
Cut watermelon flesh into 2-inch chunks and discard rind. Purée one fourth of watermelon in a blender with 1 Tbsp sugar, 1 tsp lemon juice, 4 cups ice, and a pinch of salt.