Individual Radio Stations & Programs
Zelina's Mixed Bag of Showtunes & More!
Welcome to Zelina's Mixed Bag of Showtunes & More! This mixed bag offers a variety of stage musicals, animated films, TV/Film/Game/Anime soundtracks, as well as some oldies, international music, and a bit of everything else. Updates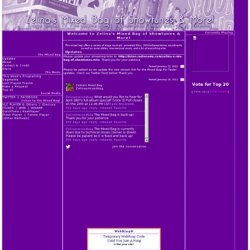 89.5 FM - KLUX
For the first time ever, the biggest artists in country music are coming together for one amazing night at the iHeartRadio Country Festival in Austin, Texas, and iHeartRadio is sending one lucky winner and a friend to the fest for an experience they'll never forget. The winner will fly to Austin to enjoy unbelievable performances at the show, and best of all, will head to a recording studio to lay down some vocals on a track with Lady Antebellum! Don't miss out on this once-in-a-lifetime experience.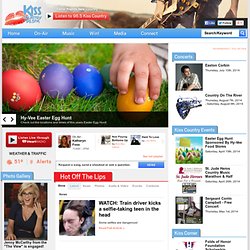 95.7 Kiss Country
Dear Listener, 106.3 The Lounge is now on the air in Port Douglas! The Lounge format of soft, relaxing music is targeted to upscale, sophisticated listeners of all ages. This niche format features a unique blend of smooth vocals, melodic instrumentals, New Age, smooth electronica, mellow rock and Adult Standards.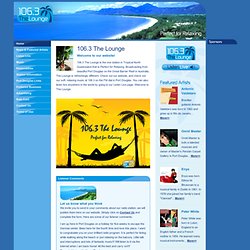 106.3 The Lounge
Radio Art, Anti Stress
Radio Cascade
Radio OTR
Radio Polaris
Radio Starburst
RCN Clasica
Capital Public Radio's Classical Station
CKBI
Cruisin' Oldies Radio
KBAQ 89.5FM
KRLD
NewsRadio 1080 KRLD has been a part of North Texas for more than 80 years. KRLD is the place to go for breaking news, local news and severe weather information. We update traffic & weather together on the 8s. KRLD began broadcasting on Halloween Day, 1926 from a small second floor room at the Adolphus Hotel in downtown Dallas. Named after the Radio Laboratories of Dallas, KRLD broadcast (originally at 1040 on the AM dial) 6 hours a day, except on Wednesdays when the station closed down to make repairs and recharge the batteries. Since 1938, KRLD's 50,000-watt signal has been booming out over 100 miles in every direction, and can be heard at night in 38 states.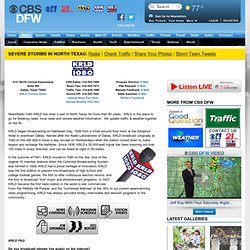 WBAP
WFAS
WOW 1043
A Prairie Home Companion
Hi there, I am Brian Parker and I'd like to introduce my new 'All that Jazz' radio website. I have been bringing you the best Jazz available on the web, 24/7, across the world and for over 13 years now! Based on numerous e-mails and your very kind feedback, I have decided to upgrade the layout of the website and bring to you many new exciting features. On my new website you can find, a membership area with VIP access to new special streams, my exclusive interviews and videos with some of the greatest jazz musicians, a blog with news, and articles, my view on the world of jazz, and much more.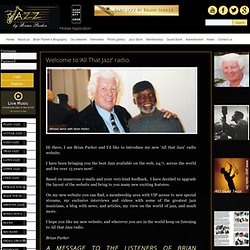 All That Jazz
The Sports Animal
Starlight Country Radio
Hellas Radio
Can you imagine free web hosting service that has 99.9% uptime? Too good to be true? No more! 000webhost.com has made the revolution, forget the stereotype that free hosting is unreliable..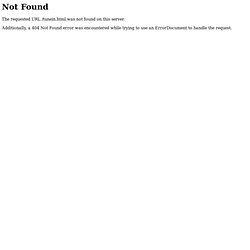 Bebop Jazz on Sky
Boleros Radio