Personality Assesment Questionaires
The information on this Web site is provided as a public service by the University of Maryland Medical System, a regional health care delivery system that includes an academic medical center (the University of Maryland Medical Center in downtown Baltimore) as well as five community and specialty hospitals and outpatient sites throughout Baltimore and central Maryland. This information is not intended to be a substitute for individual medical advice in diagnosing or treating a health problem. Please consult with your health care provider about your health care concerns.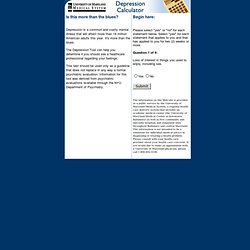 Depression Calculator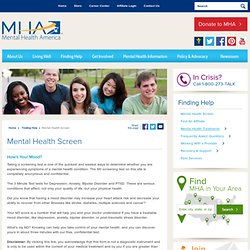 Taking a screening test is one of the quickest and easiest ways to determine whether you are experiencing symptoms of a mental health condition. The M3 screening test on this site is completely anonymous and confidential.
Live Your Life Well: Depression Screener
by Ivan Goldberg, M.D. Use this brief 18-question online automated quiz to help you determine if you may need to see a mental health professional for diagnosis and treatment of depression, or for tracking your depression on a regular basis. Instructions: You can print this scale out or take it online, using it on a weekly basis to track your moods.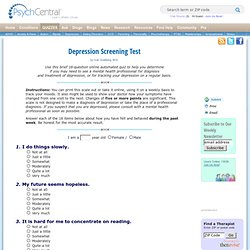 Psych Central - Depression Screening Test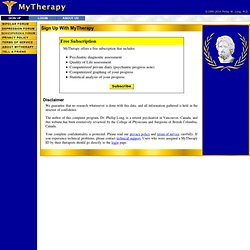 Self Diagnosis
Computerized Self-Diagnosis and Diary Now Available We now offer state-of-the-art, interactive psychiatric tools. You can use your computer to: make psychiatric diagnoses keep a private diary (to document, graph and statistically analyze your week-by-week progress) test your brain ( memory, concentration, verbal fluency, orientation, and thinking speed or executive functioning ) statistically test whether your current treatments have been successful . Our computer program, Decisionbase™, generates 80 of the most common psychiatric diagnoses. These diagnoses are made using internationally accepted rules for diagnosing mental illness.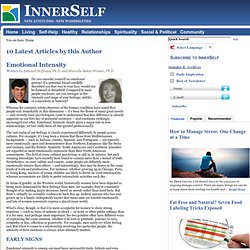 Emotional Intensity
Do you consider yourself an emotional person? If a potential friend candidly described you that way to your face, would you be flattered or disturbed? Compared to most people you know, are you stronger in the intensity and range of your feelings, milder, or somewhere in between?
Featured Questionnaire: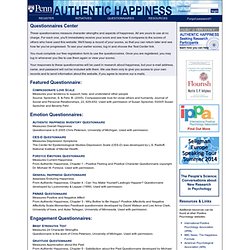 Happiness Quiz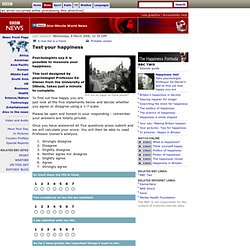 Psychologists say it is possible to measure your happiness. This test designed by psychologist Professor Ed Diener from the University of Illinois, takes just a minute to complete. To find out how happy you are just look at the five statements below and decide whether you agree or disagree using a 1-7 scale.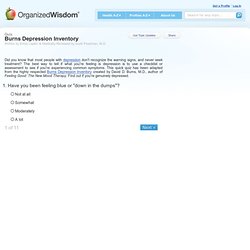 Get Topic Updates
Burns Depression Inventory Quiz - Depression Test for Self Evaluation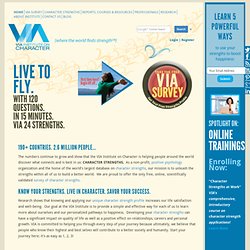 Your character strengths are already within you, but isolating and identifying them can be complicated, confusing and incredibly time-consuming. The VIA Me!
Survey of Character