Conspiracy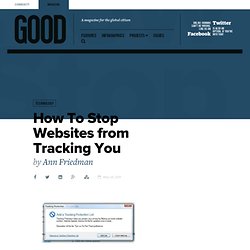 Stop Websites from Tracking You
Almost every major website—from the behemoths like Google to Facebook to the smallest ones you visit—is tracking your clicks to "serve" you a personalized experience of the Internet. If you're fine with that, great! But if you'd rather keep your clicks to yourself, here's how to prevent sites from chasing you around.
» How your Apple iPhone spies on you Alex Jones
Tom Leonard Telegraph July 9, 2010 As the communications device grows in popularity, technology experts and US law enforcement agencies are devoting increasing efforts to understanding their potential for forensics investigators.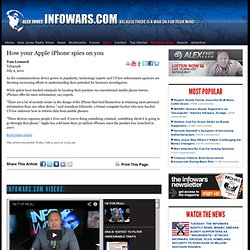 » Apple iPhone 5S: Big Brother's Dream Come True Alex Jones
The latest iPhone is an ode to biometrics, spying, and the Big Brother control grid Anthony GucciardiStoryleak September 11, 2013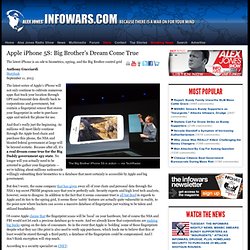 TruNews - Christian news network
By Dr. Mercola Big Brother is watching.
Flame Virus Attacks the Internet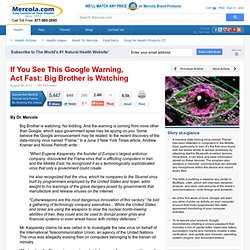 GLOBAL WARMING HOAX
During the 1970's, we have an Ice-Age Scare! When temps rise a bit, the Ice-Age Scare turns into the Global Warming Scare. From 1985 on, a steady diet of Global Warming FEAR is fed to the public.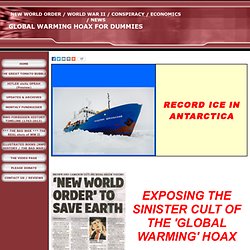 AE911Truth.org
Agenda 21 For Dummies
Alex Jones
rense.com
Monarch-mind-control
The media in modern America is a cartel system. It is owned by a handful of giant corporations -- corporations that are in turn saddled with heavy debts. This has encouraged them to cut costs wherever possible, while at the same time producing whatever material they think will sell the most and the quickest.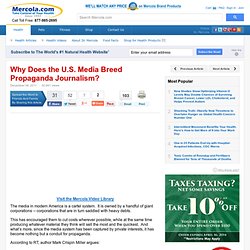 Why Does the U.S. Media Breed Propaganda Journalism?
12160.org - "Resisting the New World Order"
Ethan A. Huff Natural News June 18, 2012
» Associated Press caught lying about water fluoridation Alex Jones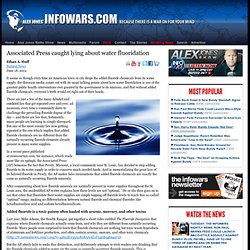 Illuminati Conspiracy Archive: ConspiracyArchive.com
Warren Buffett: Raise debt ceiling today - Kevin Robillard
Disgusted by the brinksmanship on Capitol Hill, Warren Buffett is calling on Congress to raise the debt ceiling as soon as possible — like, today. "I think people are quite disgusted with Congress," the business magnate told Bloomberg TV . "The idea of having a debt ceiling — as this country grows, our debt capacity grows.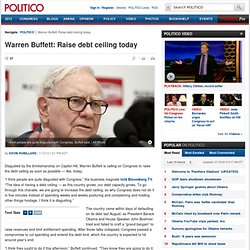 Change.org
WeAreChangeVancouver