Networks
iPad App for Teachers | Vision Mobile Classroom Management
Cloud WLAN Security & Cloud WLAN Controller - WLANController.com
Networks Versus Groups in Higher education
The following is a rather long and scholarly type post arguing for the use of Networks in addition to groups commonly employed in formal campus and distance education. The essay will probably find its way into a published paper or book chapter, but I thought I would post it here in case anyone has interest and especially comments. Thanks Terry Blending Groups and Networks in Higher Education A pervasive 'buzz' in education these days relates to development of 'blended learning" (Garrison & Kanuka, 2004) .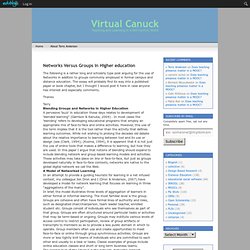 Διδακτικά Βιβλία του Παιδαγωγικού Ινστιτούτου
Hojoki
Creating a Page on foursquare : foursquare Support
BotNetChecker.com
Introduction In the wake of major disasters, the failure of existing communications infrastructure and the subsequent lack of an effective communication solution results in increased risk, inefficiencies, damage and casualties. Current options such as satellite communication are expensive and have limited functionality. A robust communication solution should be affordable, easy-to-deploy, require low-to-zero infrastructure, consume little power and facilitate Internet access. LifeNet is a WiFi-based data communication solution designed for post-disaster scenarios. It is open-source software and designed to run on consumer devices such as laptops, smart-phones and wireless routers.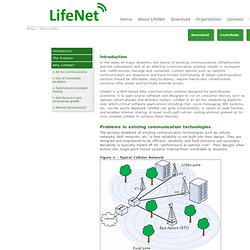 LifeNet: About LifeNet
by Loreal Lynch | April 27, 2011 It's a known fact that students are Facebook-obsessed. But a new survey shows that teachers might rival their younger counterparts when it comes to social media use.
How Are Teachers & College Professors Using Facebook?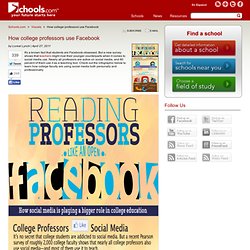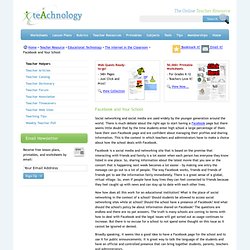 Web Quests Ready-to-go! - 340+ Pages - Just Click and Print! View Collection 50,000+ Printable Worksheets - For Grades K-12 - Teachers Love It! View Now...
Facebook and Your School
Emmaüs Leeromgeving
sch-scripts - Wiki - Ubuntu-gr
Educational Networking: The Important Role Web 2.0 Will Play in Education
Best content in Discovery Educator Network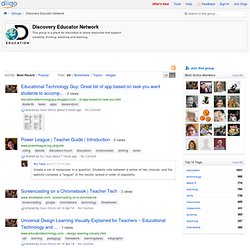 An online art project developed by Google, this site is a place for digital storytelling through pictures, not words. Students can work collaboratively to create a short animated story, with each animation building off the previous branches.
Spyros Zindros (szindros) on Twitter