Dinner
Scratch Cheddar Bay Biscuits
Egg Casserole | MyDailyMoment
Slow-Cook Veggie Chili | MyDailyMoment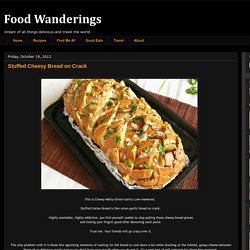 This is Cheesy-Melty-Onion-Garlic-Love weekend.
Stuffed Cheesy Bread on Crack
Best Zucchini Cream Soup
Almost-Famous Cheddar Biscuits Recipe : Food Network Kitchens : Food Network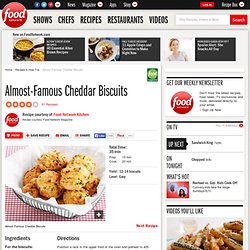 Ingredients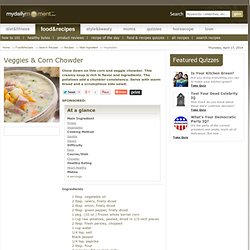 Veggies & Corn Chowder
1 tbsp. vegetable oil 2 tbsp. celery, finely diced 2 tbsp. onion, finely diced 2 tbsp. green pepper, finely diced 1 pkg. (10 oz.) frozen whole kernel corn 1 cup raw potatoes, peeled, diced in 1/2-inch pieces 2 tbsp. fresh parsley, chopped 1 cup water 1/4 tsp. salt Black pepper 1/4 tsp. paprika 2 tbsp. flour 2 cups low fat or skim milk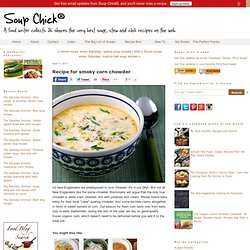 All New Englanders are predisposed to love chowder.
Recipe for smoky corn chowder - Soup Chick®
Healthy Vegetable Bisque
Fried "Chicken" Fingers &|&C'est La Vegan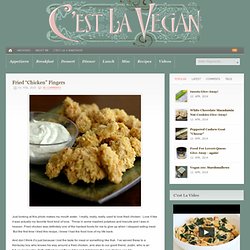 Just looking at this photo makes my mouth water. I really, really, really used to love fried chicken.
Looking for a healthier (and kinder) alternative to chicken wings? Try these juicy, tangy, and spicy buffalo cauliflower "wings"! Deliciously versatile and with just enough "kick," these bite-sized pieces of cauliflower offer an eerily similar experience to eating chicken wings. With all the flavor and none of the guilt, this is a secret-weapon recipe that every vegan cook should have in his or her kitchen.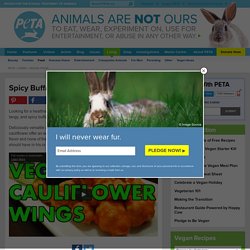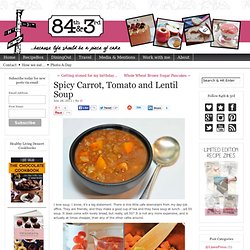 I love soup.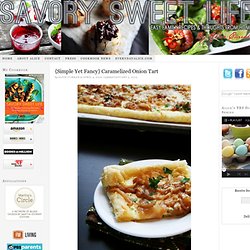 Caramelized Onion Tart Recipe | Savory Sweet Life - Easy Recipes from an Everyday Home Cook - StumbleUpon
aramelized onions… need I say more? What's a girl to do when she has a package of puff pastry staring at her each time she opens the door to her freezer?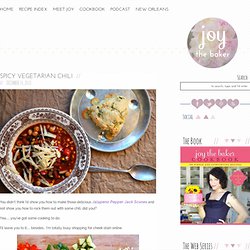 You didn't think I'd show you how to make those delicious Jalapeno Pepper Jack Scones and not show you how to rock them out with some chili, did you!?
Sooner or later, all my conversations inevitably turn to food.
Vegetable Lasagna Cupcakes
Guacamole Grilled Cheese Sandwich Josh's brother is visiting us from California and we are having a great time. Caleb sure loves having his uncle around and I love having another person to feed:) The other day the guys wanted a snack so I whipped up a bowl of guacamole and made homemade baked tortilla chips.
Veggie Stromboli
Jalapeno Hummus Ravioli
I have been experimenting with hummus a lot lately while serving as the Sabra Brand Ambassador on MixingBowl.com and decided to try a Hummus Ravioli recipe they shared on their Facebook Page. I spent a bit of time debating about which hummus flavor to use: lemon, roasted red pepper etc. and decided to go spicy with the jalapeno flavor. I was not sure how this would taste but imagined it could be fun and boy was I right.