Twitter
30 Tweets That Are So 2006
NotFromBolton : Who is it in #Bristol that
Angels of Atlantis Oracle Cards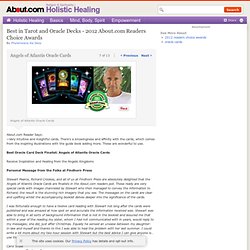 About.com Reader Says: ~Very intuitive and insightful cards. There's a knowingness and affinity with the cards, which comes from the inspiring illustrations with the guide book adding more. These are wonderful to use.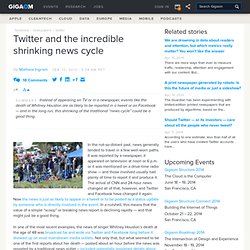 Twitter and the incredible shrinking news cycle
In the not-so-distant past, news generally tended to travel in a few well-worn paths. It was reported by a newspaper, it appeared on television at noon or 6 p.m. or it was mentioned on a drive-time radio show — and those involved usually had plenty of time to report it and produce it. The arrival of CNN and 24-hour news changed all of that, however, and Twitter and Facebook have changed it again: Now the news is just as likely to appear in a tweet or to be posted as a status update by someone who is directly involved in the event .
Al Murray on the Twitter joke trial: 'Problem is, the law don't do funny' | Law
This week I went to the Royal Courts of Justice to offer support to someone who is in a lot of trouble because of a not particularly funny joke. As an erstwhile pedlar of some not particularly funny jokes (just ask the Guardian's comedy critic, he doesn't dig what I do at all), this matters to me a great deal. As you walk into the Royal Courts of Justice, you are supposed to be awed by this Victorian legal cathedral, and I suppose you might be if the reason for you being there were not so ridiculous. Paul Chambers, who completely fits the "regular guy" bill, is in court to appeal against a conviction that stemmed from the law having one of its periodic Monty Python-does-Kafka brainfarts. I've never read any Kafka, by the way; maybe I should, and then I'd be as clever as genuflectee Stewart Lee.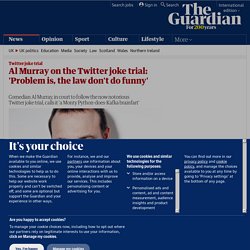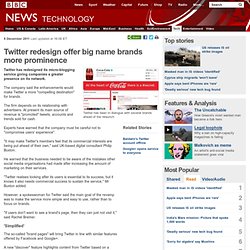 Twitter redesign offer big name brands more prominence
8 December 2011 Last updated at 21:06 GMT Twitter has been in dialogue with several brands ahead of the relaunch Twitter has redesigned its micro-blogging service giving companies a greater presence on its network. The company said the enhancements would make Twitter a more "compelling destination" for brands. The firm depends on its relationship with advertisers.
BeepTreat
Twitter please release dead,unused,Twitter usernames for others to use
London | How to grow your business with Twitter - and avoid... - Eventbrite
Twitter, pub chat or sales funnel?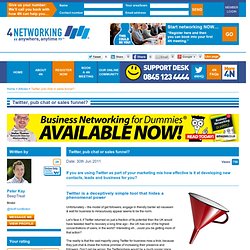 Views: 756 Date: 30th Jun 2011 If you are using Twitter as part of your marketing mix how effective is it at developing new contacts, leads and business for you? Unfortunately – the model of get followers, engage in friendly banter ad nauseam & wait for business to miraculously appear seems to be the norm. Let's face it, if Twitter returned on just a fraction of its potential then the UK would have tweeted itself to recovery a long time ago - the UK has one of the highest concentrations of users, in the world?
Log in to your Eventbrite account
Log in to your Eventbrite account
Bristol | How to grow your business with Twitter - and... - Eventbrite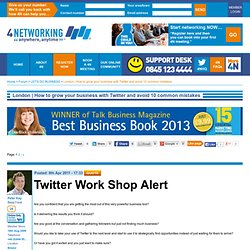 London | How to grow your business with Twitter and avoid 10 common mistakes
Hello Debbie, Welcome to 4N get stuck in as this is a great place to network online, couple that with effective twitter use and you have a great foundation to grow your business. Thank you for your question and if I may answer it:
High Wycombe | Are You Making These 10 Fundamental Mistakes... - Eventbrite
London Are You Making These 10 Fundamental Mistakes With... - Eventbrite
Bath Ales get 56% increase in online sales using social media | Peter Kay | Not From Bolton
Curriculum 4/16/2009 By: Why should educators get involved with Twitter?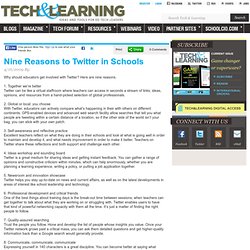 Nine Reasons to Twitter in Schools
Peter Kay (NotFromBolton) on Twitter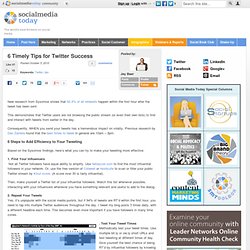 New research from Sysomos shows that 92.4% of all retweets happen within the first hour after the tweet has been sent. This demonstrates that Twitter users are not browsing the public stream (or even their own lists) to find and interact with tweets from earlier in the day. Consequently, WHEN you send your tweets has a tremendous impact on virality.
6 Timely Tips for Twitter Success
With a nod to Abbie Hoffman , allow me to introduce reTweet.it , a service that allows you to buy retweets–cash or credit. The program allows you to trade retweets for credits: every two retweets by you gets you one retweet of your own. You can also get credits just by signing up, and by referring others.
Buying Twitter Exposure: How to Feel Dirty and Influence People