Twitter
Pages: A — Twerd | Twerm-Z | Misc Terms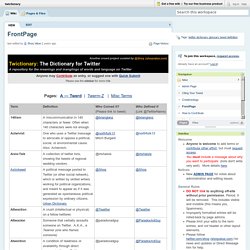 Evan Williams and I have known each other for a long time.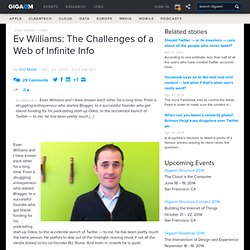 Evan Williams: The Challenges of a Web of Infinite Info: Tech News «
HOW TO: Explain Twitter to Your Parents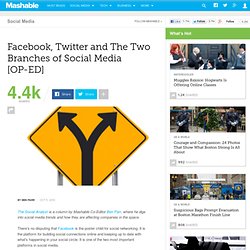 The Social Analyst is a column by Mashable Co-Editor Ben Parr , where he digs into social media trends and how they are affecting companies in the space.
Facebook, Twitter and The Two Branches of Social Media
Of all the social networks competing for our online persona and social graph, Twitter is special . The culture and self-governing rules of engagement shaped by the "me" in social media, create a personalized experience that looks and feels less like a "social" network and instead, creates an empowering information exchange. Twitter is at the heart of the Web's evolving egosystem and its archetype is powerful and quite understated.
The Social Network: Ecosystem vs. Egosystem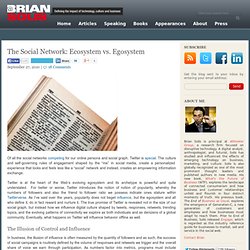 The Mirons Daily on Twitter
Twitter is an online social networking service and microblogging service that enables its users to send and read text-based messages of up to 140 characters , known as " tweets ".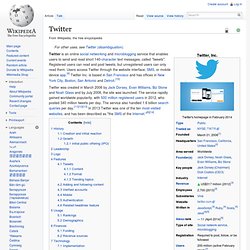 The Story of the Fail Whale
Retweeting is profound - a linguistic analysis of 10 million retweets by Dan Zarrella http://danzarrella.com/retweet-linguistics.html - Max's posterous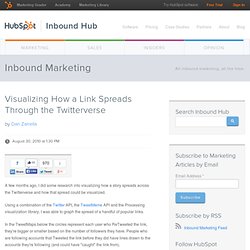 A few months ago, I did some research into visualizing how a story spreads across the Twitterverse and how that spread could be visualized.
Visualizing How a Link Spreads Through the Twitterverse
by Bill Heil and Mikolaj Piskorski | 2:15 PM June 1, 2009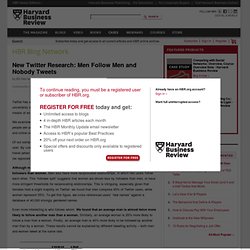 From Many Tweets, One Loud Voice on the Internet
A while back we embarked on a study that evolved after a having a debate in the office as to how people are using and consuming Twitter.
Twitter Study Reveals Interesting Results - 40% is "Pointless Babble" | Pear Analytics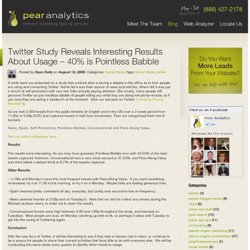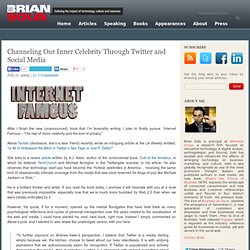 Channeling Our Inner Celebrity Through Twitter and Social Media | PR2.0
After I finish the new (unannounced) book that I'm feverishly writing, I plan to finally pursue "Internet Famous – The rise of micro celebrity and the end of privacy."
Last Friday, our resident cranky fart Steven Hodson posited that Twitter wasn't, in fact, a status micro-blogging utility but in fact a communictations tool most closely resembling instant messaging.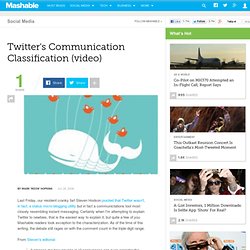 Twitter's Communication Classification (video)