Twitter Tools
Get daily email alerts for Twitter | Twitter To Email? | Warble Alerts
The New, New Twitter and What It Means to You and Your Business
inShare704 The new, new Twitter is upon us and while some of you already have access to it, others will have to wait up to three weeks. I'm not one to write about new features or products as they're released.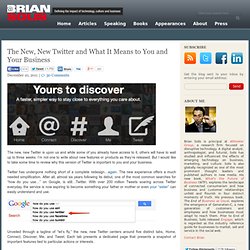 Five Ways to Use Twitter for Marketing That You Might Not Know About
With a little strategy, Twitter can boost your connections and website traffic.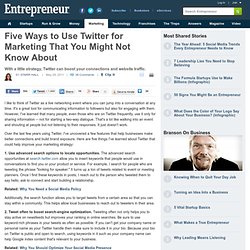 If you're like me, you first hear about a lot of news and information through your Twitter stream. It's is an excellent way to tap into what the buzz is about at the moment.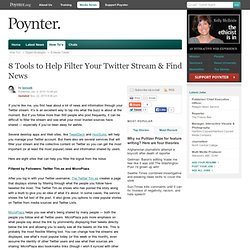 8 Tools to Help Filter Your Twitter Stream & Find News
The Fallacy of Social Media Reciprocation
You are not entitled to attention. You are not entitled to a follow-back on Twitter simply because you follow someone.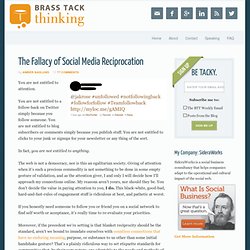 Twitter and Google Reveal How the World Tweeted, Searched in 2010
Twitter Is Now Worth Almost TWICE As Much As The New York Times