France
Francois Hollande sacks critical minister Delphine Batho
2 July 2013Last updated at 13:55 ET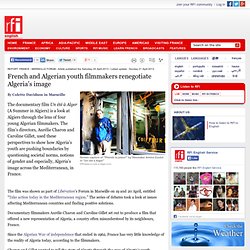 French and Algerian youth filmmakers renegotiate Algeria's image - Report: France - Marseille Forum
The film was shown as part of Libération's Forum in Marseille on 19 and 20 April, entitled "Take action today in the Mediterranean region." The series of debates took a look at issues affecting Mediterranean countries and finding positive solutions. Documentary filmmakers Aurélie Charon and Caroline Gillet set out to produce a film that offered a new representation of Algeria, a country often misunderstood by its neighbours, France.
French jobless total hits 14-year high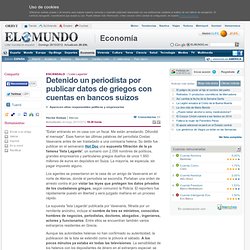 "Están entrando en mi casa con un fiscal. Me están arrestando. Difundid el mensaje".
Detenido un periodista por publicar datos de griegos con cuentas en bancos suizos | Economía
'Third Man' Mélenchon can no longer be ignored « Revolting Europe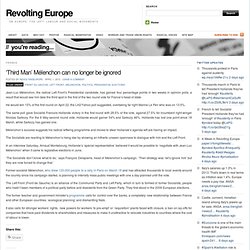 Jean-Luc Mélenchon, the radical Left Front's Presidential candidate, has gained four percentage points in two weeks in opinion polls, a result that would see him take the third spot in the first of the two round vote for France's head of state.
La preuve du double-jeu de la France en Libye
L'entreprise française Amesys, spécialisée en systèmes de surveillance électronique, est accusée d'avoir équipé la dictature libyenne.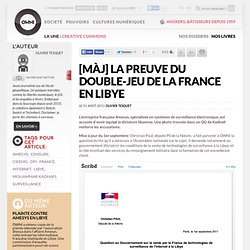 La danse du ventre de Sarkozy autour des géants du Web français
Un documentaire de Johanna Bedeau et Diphy Mariani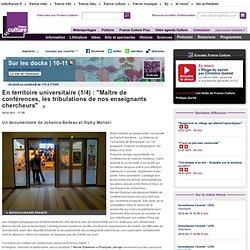 En territoire universitaire (1/4) : "Maître de conférences, les tribulations de nos enseignants chercheurs"
Cyber attack on ministry 'targeted G20 information'
Fariz Allili looked out at the decaying tower blocks he calls the "ghetto". Grafitti cakes his entrance hall, there is no heating, the lift has been broken for months and unemployed youths loiter with nothing to do. Even the local mayor calls this place a "vertical shanty town". Five years ago these estates in Clichy-sous-Bois on the edge of Paris exploded in riots that spread across France and led to a state of national emergency. The trigger for the violence was the death of two young boys electrocuted in a power substation while hiding from police. But the root cause was the hopelessness of a generation of young French people, ghettoised in dismal suburbs, marginalised and jobless because of their skin colour or their parents' immigrant origins.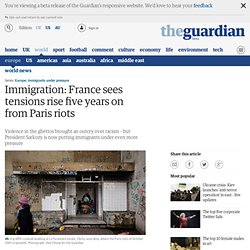 Immigration: France sees tensions rise five years on from Paris riots | World news
Des salariés manifestent au Mondial de l'automobile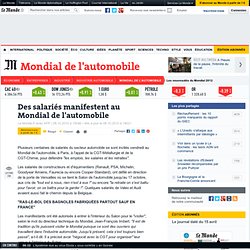 Plusieurs centaines de salariés du secteur automobile se sont invités vendredi au Mondial de l'automobile, à Paris, à l'appel de la CGT-Métallurgie et de la CGT-Chimie, pour défendre "les emplois, les salaires et les retraites". Les salariés de constructeurs et d'équimentiers (Renault, PSA, Michelin, Goodyear Amiens, Faurecia ou encore Cooper-Standard), ont défilé en direction de la porte de Versailles où se tient le Salon de l'automobile jusqu'au 17 octobre, aux cris de "tout est à nous, rien n'est à eux !" ou encore "la retraite on s'est battu pour l'avoir, on se battra pour la garder !".