Words and Art
Words of Art
Xu Bing Interactives
You're sensing a theme here now, aren't you? Ha. The practice of making art out of words has been around almost as long as we have.
The Art of Words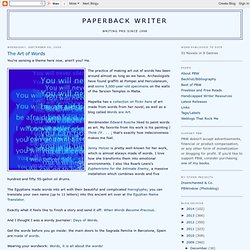 It all started with wanting to make some more background fills for websites - I'd done old paper and now I wanted some seriously ancient paper for my gallery. Something with faded words on it that you can hardly read any more.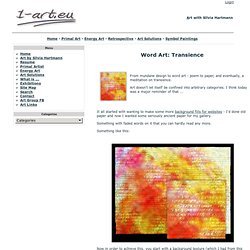 Word Art: Transience | 1-Art.eu - Art For The 21st Century | 1-art.eu: Art For The 21st Century By SFX
Ask students to select a word or truism and create it out of the something that represents that word. Select something and make a word or truism from it. The word or truism should be anything that they think stands for understanding and progress in the world.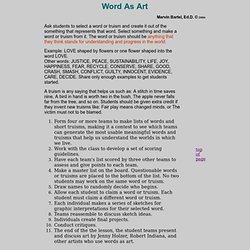 Art Lesson Using Words
WORDS OF ART - Page 1 - Voice Choices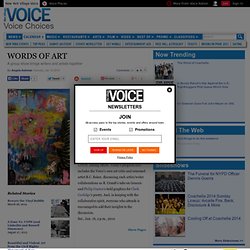 Related Stories
Pictures With Words (How Confusing!) | SadAndUseless.com
words form your face by ~girlwithstripes on deviantART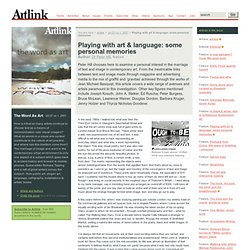 In the early 1980s I walked into what was then the Third Eye Centre in Glasgow's Sauchiehall Street and saw that the art centre shop was full of giant prints by London-based Scot Bruce McLean.
Playing with art & language: some personal memories - The Word As Art - Artlink Magazine
Not anti-semitic writing, dummy, writing. Har har.
Semic and Asemic Writing in Art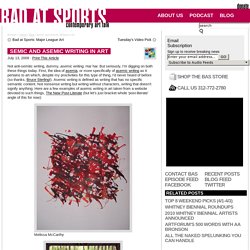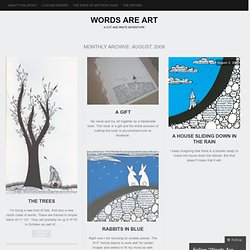 2009 August « Words Are Art
The Trees I'm trying a new kind of tree.
It makes sense that artist Zane Peach is from Northern California. First of all, his name -- Zane Peach -- is totally a Northern California name, hinting at hippie parents. Then comes his easygoing, conversational style, not rushed, frantic or forceful: the very soul of mellow.
IN SO MANY WORDS / 'Peach Vejvi' / S.F. artist's text-heavy canvases create an elaborate story from a swirl of fragments - SFGate