D.gonzo518
David
The Final 3 - Amazing Math Card Trick. Italian sodas. June 30, 2011 | Sweet Recipes | Comments Growing up, these Italian sodas were my favorite!!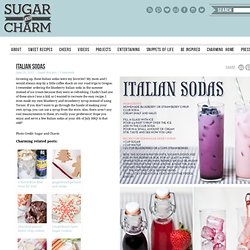 My mom and I would always stop by a little coffee shack on our road trips to Oregon. Online converter - convert video, images, audio and documents for free. Smart tips to make life easier. Oreo and Peanut Butter Brownie Cakes. Well these naughty little treats are well….naughty but oh so necessary.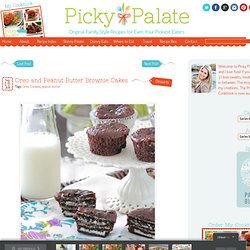 There are a bit like my Brownie Covered Oreo's from last Christmas but enhanced with layers of peanut butter and a double decker stack of Oreos in each little brownie cake. They are simply prepared in cupcake liners. Things My Father didn't Teach Me, How to tie a Tie. Slutty Brownies. Now I don't want to over sell this, so I'm going to be conservative and simply say, that these are...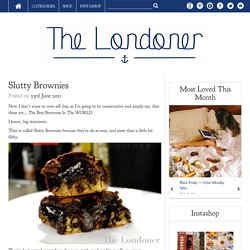 The Best Brownies In The WORLD. I know, big statement. Better Flight and Hotel Search. Punchfork — The best new recipes from top food sites. Red Velvet Whoopie Pies. The spring semester of my junior year began last Wednesday, but more importantly, the BCS National Championship game was the Monday before that.
So in honor of the Crimson Tide playing LSU for a second time this season in New Orleans, I decided to make red velvet whoopie pies. My dad gave me a book about whoopie pies for Christmas, and this was the first time I made them. They turned out a lot bigger than I'd planned. Penniesonaplatter. Coconut Chicken with Apricot Sauce. Five-Minute (Healthy) Chunky Monkey Ice Cream. Almost-Famous Cheesecake Pancakes Recipe : Food Network Kitchens. Get Off Your Butt and BAKE! » Impressive recipes made simple. Twix Cheesecakes. Tutorials. Better-Than-Crack-Brownies. I'm sorry for doing this to you.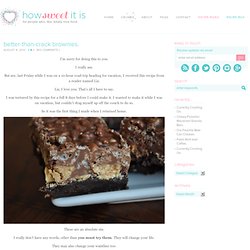 I really am. But see, last Friday while I was on a 10-hour road trip heading for vacation, I received this recipe from a reader named Liz. Triple Chocolate Oreo Oatmeal Cookies. Let's talk cookies, mmmmk?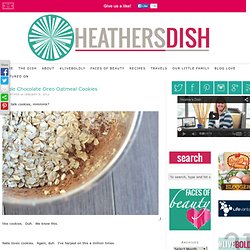 I like cookies. Duh. Guacamole Grilled Cheese Sandwich | Grilled Cheese Recipe. Guacamole Grilled Cheese Sandwich Josh's brother is visiting us from California and we are having a great time.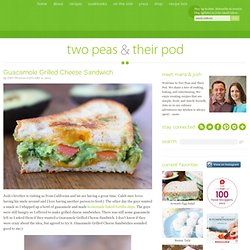 Caleb sure loves having his uncle around and I love having another person to feed:) The other day the guys wanted a snack so I whipped up a bowl of guacamole and made homemade baked tortilla chips. The guys were still hungry so I offered to make grilled cheese sandwiches. Cheesecake Stuffed Strawberries. Cheesecake Stuffed Strawberries These cheesecake stuffed strawberries are the perfect dessert treat!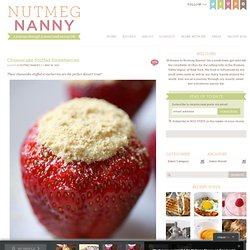 Can I just say that I have died and gone to heaven. Cheesecake stuffed strawberries….how have I not made these before?! I'm serious. They are amazing! A brownie by any other name… Love brownies.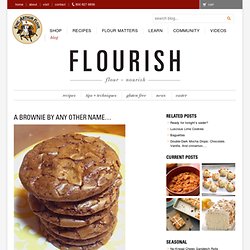 Love their shiny, flaky top that shatters into micro-thin shards that shower onto your fingers as you eat. Love their dark, gooey center. Their "chocolate nirvana" flavor. Recipes from Kevin & Amanda. So excited to share this super easy, ultra creamy pesto alfredo sauce, poured over dreamy, fluffy gnocchi and topped with crisp bacon and shaved parmesan.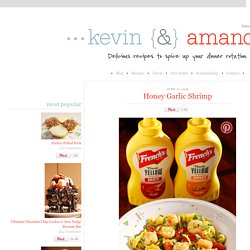 It's warm, hearty, delicious, and perfect for busy weeknights. The combo of bacon, creamy basil pesto, and parmesan send this decadent sauce over the top!! It's seriously too good to eat in public. Gnocchi are basically potato dumplings, so serve this to your meat-and-potatoes loving family for a sure-fire winner! Here's all you need — just a few simple ingredients you can keep on hand at all times: Heavy cream, basil pesto, chicken broth, potato gnocchi (find this on the pasta aisle), bacon, and salt and pepper. Loaded Baked Potato Soup Recipe. Soups are definitely a highlight in the winter. They are comforting, warming and so good. I like to make baked potato soup as it really reminds me of eating a baked potato as a side in the summer. Bacon Wrapped Jalapenos Recipe. One of the best grilled appetizers is bacon wrapped jalapeno peppers. This recipe is so easy to make and it only consist of 3 ingredients; fresh jalapenos peppers, cream cheese, and bacon.
The jalapeno peppers are first sliced in half then seeded, stuffed with cream cheese, wrapped with bacon and grilled. You should consider wearing gloves when slicing and seeding the jalapenos because they can burn your hands. Chocolate Cupcakes with Flaming Strawberries. Call me easily amused, but these little torch-topped cupcakes delight me. Besides being a cute novelty item for a party, I think they would add a little drama to the end of a romantic meal. I've been looking for something different to serve for Valentine's dessert, and this is definitely different. The strawberries are hollowed out and filled with a bit of liquor, then ignited with a match. For the cake portion, I chose a One Bowl Chocolate Cupcake recipe because 1. it's quick 2. it is easy, and 3. it fits my prerequisite for a light ending on date night.
I should say, a light ending provided you don't eat too many. The DIY Filmmaker's Toolkit. Nutella Mug Cake. Easy Light Broccoli Cheese Stuffed Chicken Recipe. 20 Fantastic Photoshop Manipulation Tutorials -2010. Cinnamon Toast Rolls. Caramelized Chicken with Jalapeno Cream. 80 All-You-Need Photoshop Brushes. Cinnamon Sugar Pull-Apart Bread. GET OFF YOUR BUTT AND BAKE!: PASTRY. Picky Palate. 15 Best Photoshop Light Effect Tutorials.
Macaroni And Cheese: 10 Ultimate Recipes. Chocolate Cheesecake Cake.
Pearltrees videos
Getting started.
---