Biologic DIY and bio printing
The OpenStructures blog. - Blog.
Biohackers. The politics of open science | Alessandro Delfanti
Alessandro Delfanti, Biohackers. The politics of open science . London: Pluto Press , 2013 Biohackers explores fundamental changes occuring in the circulation and ownership of scientific information. Alessandro Delfanti argues that the combination of the ethos of 20th century science, the hacker movement and the free software movement is producing an open science culture which redefines the relationship between researchers, scientific institutions and commercial companies. Biohackers looks at the emergence of the citizen biology community 'DIYbio', the shift to open access by the American biologist Craig Venter and the rebellion of the Italian virologist Ilaria Capua against WHO data-sharing policies.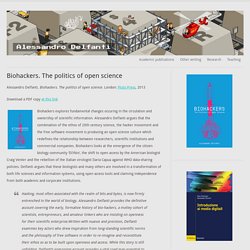 Alive
Biología DIY - Bionodo
DIY Bio Europe - Community of European DIY Biologists
Young Engineer of the Year builds his own genetics lab – video | Science
Synthetic Biology Map
A report on TechCrunch describes the work of two bio companies, Genome Compiler and Cambrian Genomics. They are developing hardware and software to design and print (the DNA) of new life forms. The idea is to provide software (that's Genome Compiler's part) that allows a designer to combine different gene sequences together into a new DNA string that has desired characteristics.
BioHacking Leads to 3D BioPrinting?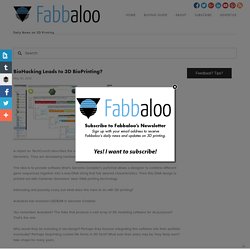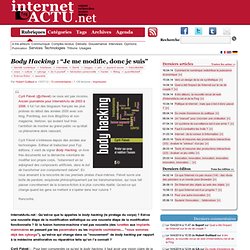 Cyril Fiévet ( @cfievet ) ne nous est pas inconnu.
Body Hacking : "Je me modifie, donc je suis"
Chinese scientists uses 3D printer to print ear | 3D Printer news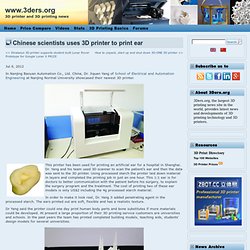 Jul.9, 2012 In Nanjing Baoyan Automation Co., Ltd. China, Dr.
How 3D Printing The Human Body Works [Infographic]
Artilect FabLab Blog | Blog du Fab Lab Artilect (Toulouse)
"Design For Hack" in Medicine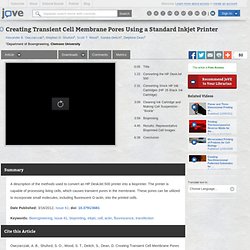 Cite this Article : Creating Transient Cell Membrane Pores Using a Standard Inkjet Printer Owczarczak, A. B., Shuford, S.
Creating Transient Cell Membrane Pores Using a Standard Inkjet Printer
GenSpace NYC
'Printing' human organs with 3D bio-printer
La première communauté de biologistes hackers a vu le jour il y a quelques mois en France.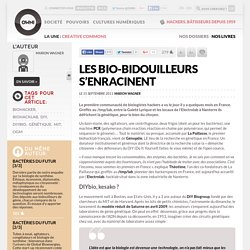 Les bio-bidouilleurs s'enracinent
Schematic of the EB formation process using bioprinting approach.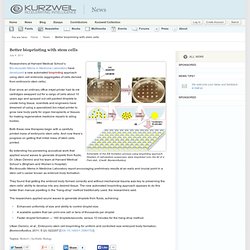 Better bioprinting with stem cells
Most of people working in the field of biological or scientific research should greet the open hardware applications we are witnessing in this age of Garage Science.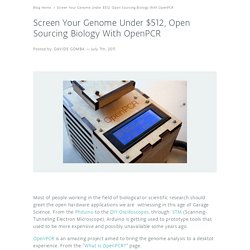 Blog » Blog Archive » Screen Your Genome Under $512, Open Sourcing Biology With OpenPCR
3-D printers may someday allow labs to create replacment human organs
But the goo is made of living cells, and the machine is "printing" a new body part.