Mac - Utilities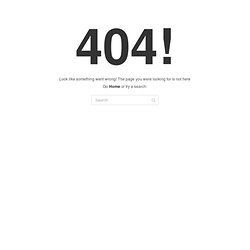 Advertisements It's not an easy task to maintain our Mac system clean, healthy, and appealing with just relying on built-in applications. We will end up scratching our head just to delete some unnecessary binary files to clean our disk. Therefore, we all here decided to make a good compilation of free system tools for Mac.
iStat Pro, a Dashboard Widget by iSlayer
iStat Pro is a highly configurable widget that lets you monitor every aspect of your Mac, including CPU, memory, disks, network, battery, temperatures, fans, load & uptime and processes. iStat Pro can do it all. Drag and drop reordering Reordering the various sections in iStat Pro is as easy a quick click and drag.
AppZapper - The uninstaller Apple forgot.
Capture Me - Screen Capture Software for Mac OS X
Screen Capture and Recording for Mac OS X Capture Me is a flexible screen capture and recording utility for Mac OS X which features a floating capture window, several saving options, and resize ability. To use the program, drag and resize the floating window to cover the area you want to capture. Then click in the window to capture the screenshot.
Dropzone
1. Upload Select a picture, video, document or file you'd like to share. 2. Share the link We'll give you a short link where your friends, family, and co-workers can view or save it. 3. That's it!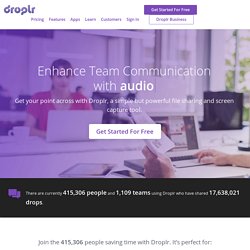 romainpouzol here I gave something for you http://www.filetransferplanet.com/ftp-guides-resources/ by urania Feb 8
HyperDock
SimpleCap - Screenshot Utility for MacOSX
Mac Audio Editing Software Review 2012 - TopTenREVIEWS
The world of audio recording and editing, until recently, was relatively inaccessible. To make an audio project you needed expensive equipment and the know-how to record and edit tape. These tools and knowledge were restricted to dusty recording studios and radio stations. Thanks to the digital revolution, we now have access to the same tools the professionals use.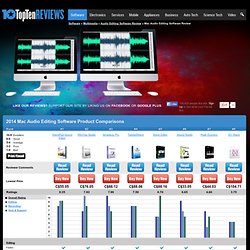 Mac App Store Utilities / Intego
Skype
SwiftRing
SwiftRing for Mac Combines Gestures and Keyboard Shortcuts
TrashMe
UnRarX - Mac OS X RAR Extraction Utility
The Unarchiver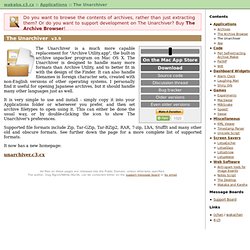 Do you want to browse the contents of archives, rather than just extracting them? Or do you want to support development on The Unarchiver? Buy The Archive Browser ! The Unarchiver is a much more capable replacement for "Archive Utility.app", the built-in archive unpacker program on Mac OS X.