Brussels - Bruxelles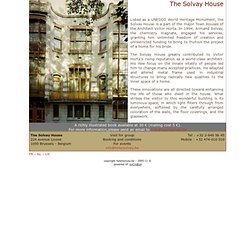 Listed as a UNESCO World Heritage Monument, the Solvay House is a part of the major Town Houses of the Architect Victor Horta. In 1894, Armand Solvay, the chemistry magnate, engaged his services, granting him unlimited freedom of creation and unrestricted funding to bring to fruition the project of a home for his bride. The Solvay House greatly contributed to Victor Horta's rising reputation as a world-class architect.
Hotel Solvay - Victor Horta - Bruxelles, Brussels
Musée Van Buuren
Restaurant, Brasserie La Quincaillerie | Contact & Plan d'accès
Fondation Folon
L'artiste belge Jean-Michel Folon a déposé plus de cinq cents œuvres à vingt minutes de Bruxelles, dans la Ferme du Château de La Hulpe. Ce bâtiment de charme et de caractère, situé au cœur du merveilleux Parc Solvay, recèle plus de quarante ans de création. Aquarelles, gravures, affiches et sculptures sont présentées dans une scénographie originale et vivante, créant un vrai dialogue entre les œuvres et le lieu poétique qui les abrite. Musique, films et effets d'optique animent le parcours.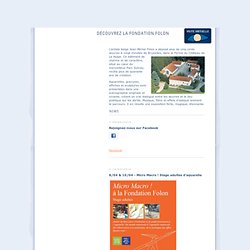 Sarah Robin, graphiste, illustratrice et sérigraphe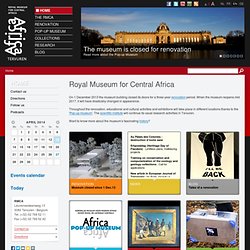 On 1 December 2013 the museum building closed its doors for a three-year renovation period. When the museum reopens mid 2017, it will have drastically changed in appearance. Throughout the renovation, educational and cultural activities and exhibitions will take place in different locations thanks to the 'Pop-up museum'.
Africamuseum
Deux photo-reporters pleins de talent chez Baltazar pour le Parcours d'artistes de Saint-Gilles En attendant sa réouverture à Louvain-la-Neuve, Baltazar donne carte blanche à Julie David de Lossy et Colin Delfosse pour le Parcours d'artistes de Saint-Gilles les trois premiers week-ends du mois de mai. Julie et Colin sont reporters-photographes.
Baltazar | galerie d'art contemporain à Bruxelles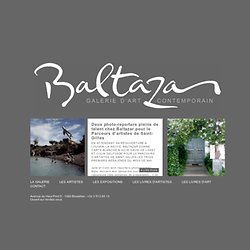 Wittamer
Pierre Marcolini - Brussels
toone
Restaurant Vincent -- Restaurant Bruxellois (Belgique) --
You are not in Chicago or New Orleans, you are in Ixelles. But if you are under the impression of being somewhere else, that's understandable: the atmosphere, the fragrance, the warmth and the music have the color of true, authentic jazz. The « Sounds », run since 1986 by Sergio Duvalloni and Rosy Merlini, has had the best Belgian and international jazzmen on stage, and the numerous memorable concerts make it a 'must' for all jazz fans and lovers of good music in general. There is not only the music, but also the style, the cocktails (Sergio!), the delicious Italian dishes (Rosy!)
Bruxelles Sounds Jazz Club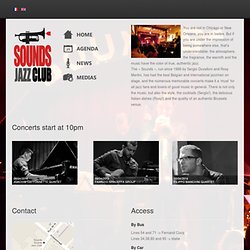 Le marché aux puces de Bruxelles en Belgique
musée du Transport Urbain Bruxellois - museum voor het Stedelijk
La Bande des Six Nez - www.labandedessixnez.com
Accueil | Tropismes libraires
Librairie Filigranes - Accueil
Librairie Saint-Hubert - Librairie d'art - Bruxelles, Belgique