Dev Soft
Numerical Methods for Engineers, Sixth Edition: Steven Chapra, Raymond Canale: 9780073401065: Amazon.com
Log In Sales Download
E-books | Resources | Syncfusion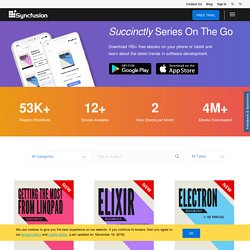 Download CS2J
Hi friends this time I come with OOPS interview questions answers with user friendly format. Here are examples with screen shots. Which will help you to understand oops concept.
C# OOPS INTERVIEW QUESTIONS ANSWERS WITH EXAMPLE (.NET C#)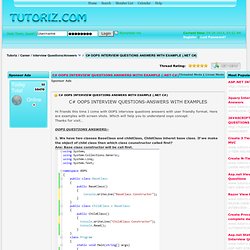 No doubt, our blog is a great site for announcing new books and other quick bits of news; however, we really needed a great landing page to host our free ebooks in an elegant, easy-to-browse way. Our coworkers at the Microsoft Virtual Academy provided the solution.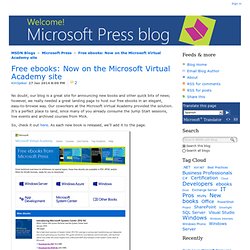 Free ebooks: Now on the Microsoft Virtual Academy site - Microsoft Press
M# Programming Language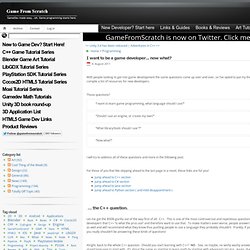 With people looking to get into game development the same questions come up over and over, so I've opted to put my thoughts on the subject in one place and to compile a list of resources for new developers.
I want to be a game developer... now what?
Technology Resource Portal
free-programming-books/free-programming-books.md at master · vhf/free-programming-books
TekPub - High-quality screencasts for programmers.
Hardcore Developer Training
Network Wrangler- IT Tech Blog | 20 Windows Tools Every SysAdmin Should Know
Codes Summary | Astrophysics Source Code Library
As sure as night turns into day, sooner or later your PC will descend into an unrecoverable abyss where it no longer boots, stays booted or can't even get booted to begin with. I've had memory go bad, motherboards die, CPUs fried, many mechanical disks develop bad sectors and now for the second time, an SSD gradually turn itself into nothing more than a paperweight.
102 simple steps for installing and configuring a new Windows 8 machine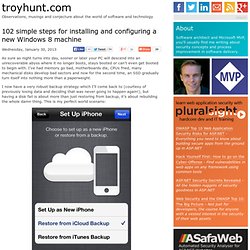 Edit this Fiddle
Online C++ compilers : Standard C++
VU meter
12 Apr 2012 You can now try Light Table out via the Light Table Playground! Light Table's kickstarter has wrapped up!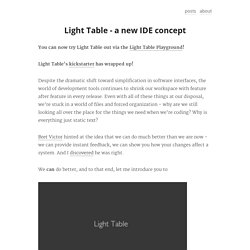 Light Table - a new IDE concept
Developpez.com, le club des décideurs et professionnels en Informatique
SharpDX - Managed DirectX
Home - NHibernate Forge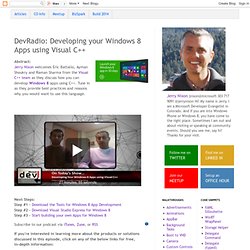 Abstract: Jerry Nixon welcomes Eric Battalio, Ayman Shoukry and Raman Sharma from the Visual C++ team as they discuss how you can develop Windows 8 apps using C++.
Jerry Nixon @work: DevRadio: Developing your Windows 8 Apps using Visual C++
SharpDX - Managed DirectX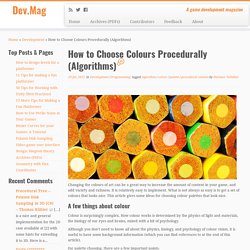 Changing the colours of art can be a great way to increase the amount of content in your game, and add variety and richness.
How to Choose Colours Procedurally (Algorithms) » devmag.org.za
Browse icon sets
A visual exploration on mapping complex networks
Datavisualization.ch Selected Tools
Hive Plots - Linear Layout for Network Visualization - Visually Interpreting Network Structure and Content Made Possible
This session will be heavily demo-focused to accentuate how the power of the Windows Presentation Foundation (WPF) and Microsoft Silverlight can be used to visualize data to produce amazing software. WPF is the next-generation presentation sub-system for Windows. Silverlight is a broad reach sub-set of WPF that runs cross platform in the browser.
Building Data Visualization Applications with WPF & Silverlight | Tech·Ed Europe 2010