Science and stuff
Posts - Research Blogging
Hands On Science - Journal
LEE SMOLIN Founding and Senior Faculty member at Perimeter Institute for Theoretical Physics in Waterloo, Canada; Adjunct Professor of Physics at the University of Waterloo; Author, The Trouble With Physics Perhaps the most embarrassing example from 20th Century physics of a false but widely held belief was the claim that von Neumann had proved in his 1930 text book on the mathematical foundations of quantum mechanics that hidden variables theories are impossible. These would be theories that give a complete description of individual systems rather than the statistical view of ensembles described by quantum mechanics.
THALER'S QUESTION - An EDGE Special Event
iFixit: The free repair manual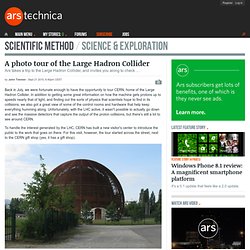 A photo tour of the Large Hadron Collider
Back in July, we were fortunate enough to have the opportunity to tour CERN, home of the Large Hadron Collider.
Retraction Watch
ScienceBlogs
ScienceBlogs.com.br
Gene Repórter
ESTE OU AQUELE?
Pharyngula
arXiv.org e-Print archive
Physics Help and Math Help - Physics Forums
Free Online Course Materials | MIT OpenCourseWare
Distance Learning Courses and Adult Education - The Open Univers
HyperPhysics
William J.
Articles on "Electricity"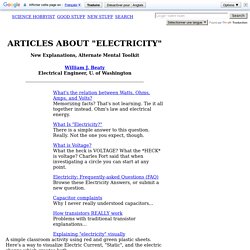 Electronics Demonstrations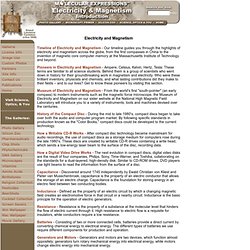 Electricity and Magnetism
Electricity and Magnetism
Slashdot Stories (10)
Hacker News
Viruslist.com - Information About Viruses, Hackers and Spam
The Socratic Method
The Socratic Method:Teaching by Asking Instead of by Tellingby Rick Garlikov The following is a transcript of a teaching experiment, using the Socratic method, with a regular third grade class in a suburban elementary school.
On Quiet Creativity
Study Hacks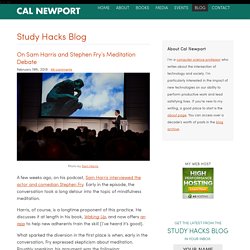 Lifehacker, tips and downloads for getting things done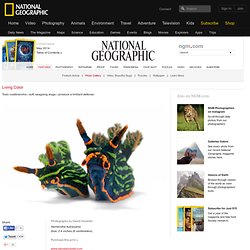 Skip to this page's content
Nudibranchs—Photo Gallery—National Geographic Magazine
Dictamnus
Wolfram MathWorld: The Web's Most Extensive Mathematics Resource
A Difference Engine Built With LEGO® Pieces
The Collatz conjecture is a conjecture in mathematics named after Lothar Collatz, who first proposed it in 1937.
Collatz conjecture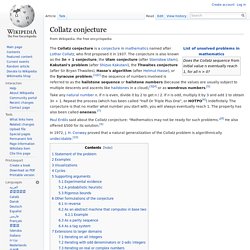 UVa Online Judge - Home
Thinking Machine 4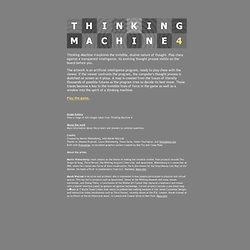 Thinking Machine 4 explores the invisible, elusive nature of thought.
Weasel program
Hamlet: Do you see yonder cloud that's almost in shape of a camel?Polonius: By the mass, and 'tis like a camel, indeed.Hamlet: Methinks it is like a weasel. The thought experiment was formulated by Richard Dawkins, and the first simulation written by him; various other implementations of the program have been written by others.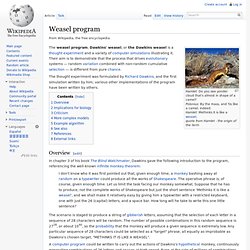 Mathway: Math Problem Solver
the museum of science, art and human perception
THE PNEUMATICS OF HERO OF ALEXANDRIA
Personal and Historical Perspectives of Hans Bethe
The Scale of the Universe
BrainPOP - Animated Educational Site for Kids - Science, Social
The PHYLO project.
Well now, this is an interesting discovery: astronomers have found what looks like a "super-Earth" – a planet more massive than Earth but still smaller than a gas giant – orbiting a nearby star at the right distance to have liquid water on it! Given that, it might – might – be Earthlike. This is pretty cool news. We've found planets like this before, but not very many! And it gets niftier: the planet has at least five siblings, all of which orbit its star closer than it does. Now let me be clear: this is a planet candidate; it has not yet been confirmed.
Bad Astronomy
Bad Science
Ben Goldacre
What Does a Solar Flare Sound Like?
Your hands are, roughly speaking, 360 million years old. Before then, they were fins, which your fishy ancestors used to swim through oceans and rivers. Once those fins sprouted digits, they could propel your salamander-like ancestors across dry land.
The Loom
Smithsonian Human Origins Program - Smithsonian National Museum
This Week in Science - The Weekly Science Talk Radio Show and Po
TWiT Live - Netcasts you love, from people you trust
Still Face Experiment: Dr. Edward Tronick
TED: Ideas worth spreading
Gapminder.org - For a fact based world view.
The Periodic Table of Videos - University of Nottingham
Tabela Periódica
Imagens da Tabela Periódica | 112 elementos em fotos e imagens
Dr.
Spectrum: A Robot That Balances on a Ball
www.whonamedit.com