Ancient Philosophy
The Origins of Western Thought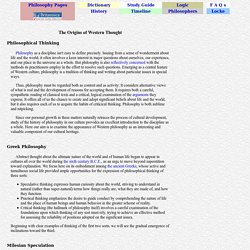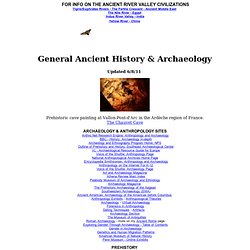 FOR INFO ON T HE ANCIENT RIVER VALLEY CIVILIZATIONS Tigris/Euphrates Rivers - The Fertile Crescent - Ancient Middle East The Nile River - Egypt Indus River Valley - India Yellow River - China Updated 6/8/11
General Ancient History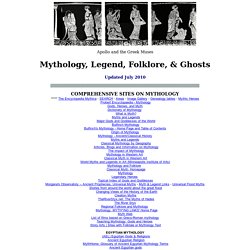 Apollo and the Greek Muses
Aristotelian Logic & Why it Doesn't Work
Introduction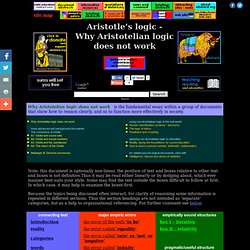 Plato's Cosmology: The Timaeus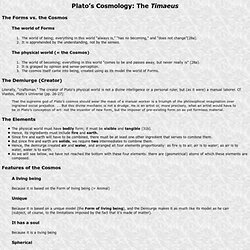 Literally, "craftsman." The creator of Plato's physical world is not a divine intelligence or a personal ruler, but (as it were) a manual laborer.
Problem of Evil - Epicurus
Plato
Plato's Allegory of the Cave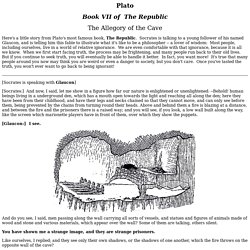 Edit Edited by Psam520, Teresa, Maluniu, Flickety and 13 others Socrates is considered the first major western philosopher along with his pupil Plato. [1] Socrates lived a simple life in Athens, and after being both a stonemason and soldier, he became a philosopher. [2] Socrates invented the Socratic method of inquiry which sought to highlight people's ignorance, through questioning which lead to contradictions in their beliefs; however, this didn't go down well and Socrates was executed in 399 B.C.E. at the age of 71. [3]