Cool art/Tattoos/Comic art
Norman Rockwell's Gotham City [Pictures. I Know That Feel, Bro [Pictures. PopChartLab_Superpowers_FinalFinal-Large.jpg (JPEG Image, 1308 × 1734 pixels) Stanley Lau's Metropolis Lifestyle Magazine Covers. How would a magazine industry that often objectifies and sexualises women on the covers of magazines in order to sell them, but inevitably contributes to the very culture that creates such objectification and sexualisation, cope in a world of superhuman-powered women with the ability to take a wide lens and insert it forcibly into anyone they chose?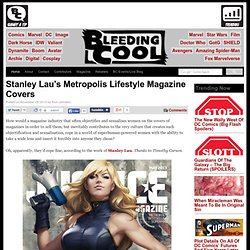 Oh, apparently, they'd cope fine, according to the work of Stanley Lau. Thanks to Timothy Carson. 106041_1371940500_large.jpg (JPEG Image, 1180 × 1626 pixels) 30 Unbelievable Illustrations and Concept Art Pieces. 30 Breathtaking Space Themed Wallpapers. Written by Jacques van Heerden On Wednesday, April 21st, 2010 with 23 Comments so far in Freebies I bet you love space, stars and planets as much as I do?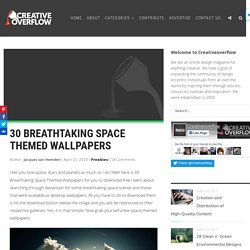 Well here is 30 Breathtaking Space Themed Wallpapers for you to download free.I went about searching through deviantart for some breathtaking space scenes and those that were available as desktop wallpapers. All you have to do to download them is hit the download button below the image and you will be redirected to their respective galleries. Yes, it is that simple. Justice League: The World's Greatest Super Heroes | We Can Be Heroes. Banding together to resolve threats too immense to combat alone.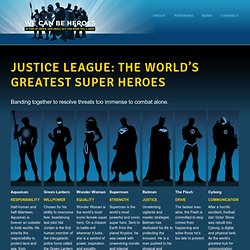 Aquaman Half-human and half-Atlantean, Aquaman is forever an outsider to both worlds. Eowyn and the Nazgul - Digital paintings, Fantasy, Illustrations, wallpaperCoolvibe. The Fantastical World Where DC & Marvel Superheroes Are Robots | Geek Dimensions. You know if you could bottle the incredible talent that our favorite artist have and then sell it you would be a very rich person, especially when you take into account the fantastic work of deviantART member ChasingArtwork – a.k.a.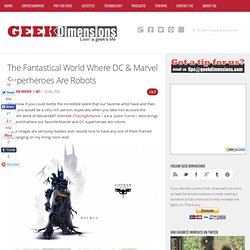 Justin Currie – who brings us a world where our favorite Marvel and DC superheroes are robots. These images are seriously badass and I would love to have any one of them framed and hanging on my living room wall. Superheroes Past And Present Artwork. Artist Khoa Ho created this great set of black and white images showing superheroes and their origins.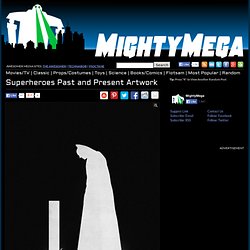 He describes the series as: "Everyone has a memory, a past. It's the driving force behind all of our actions for our present, our future. In this poster series I took a dive into the origins of these individuals and who they were before they became superheroes to remind us that despite the trials of our past, what we choose to do moving forward is much more important to us and the world we share." You can purchase prints of the series on Ho's Society6 page. Noir Series on Behance. Superheroes Past And Present Artwork. Superheroes Beautifully Illustrated With Paint Spatters. Polish illustrator Kacper Kiec has beautifully illustrated comic book superheroes in paint spatters.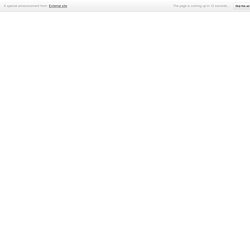 Using watercolors, Kiec's unusual style has resulted in a series of portraits that are fluid and natural yet dynamic. Scroll down to see more of the rest of this series or head over to Kiec's Tumblr page to see more of his work. [via Geek Art Gallery and Kacper Kiec] Pinterest. Pinterest. Catwoman Comic Book Pin Up. 30 Seductive Catwoman Artworks. DC Comics is one of the most successful comics publications in the world.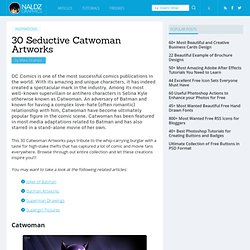 With its amazing and unique characters, it has indeed created a spectacular mark in the industry. Among its most well-known supervillain or antihero characters is Selina Kyle otherwise known as Catwoman. An adversary of Batman and known for having a complex love-hate (often romantic) relationship with him, Catwoman have become ultimately popular figure in the comic scene. Catwoman has been featured in most media adaptations related to Batman and has also starred in a stand-alone movie of her own. This 30 Catwoman Artworks pays tribute to the whip-carrying burglar with a taste for high-stake thefts that has captured a lot of comic and movie fans everywhere.
The Art of Greg Horn - Illustrator of comic books, video games and advertising. Digital Art by Omar Dogan. Stark, Minimal Batman Villains By Eduardo Cortes Trujillo | CROMEYELLOW.COM. Artist Eduardo Cortes Trujillo's just completed this minimalist series of the Bats' most famous villains.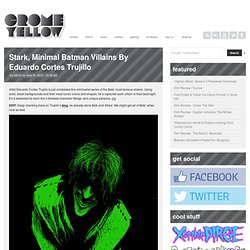 Using solid, black backgrounds and their most iconic colors and shapes, he's captured each villain in their best light. It's a testament to each foe's timeless character design and unique persona. via EDIT: Keep checking back on Trujillo's blog, as already done Bats and Alfred. We might get all of Bats' allies now as well. Awesome Illustrations by Nacho Diaz. Walls 2012 on Behance. 265297_1341427660_medium.jpg (JPEG Image, 607 × 1062 pixels) - Scaled (66. Fisheye Placebo :: Hello World! (part 1) 134.jpg (JPEG Image, 726 × 265 pixels) Wonderful Lord of the Rings Art That Goes On And On. SExpand Have some more.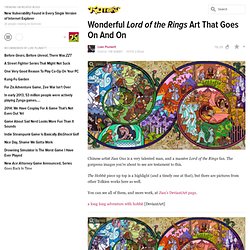 There's always a lot of talk on the net about how WoW is trash, or Blizzard ruined Warcraft, or this or that or blah blah blah, but at the end of the day, they still put a huge amount of love in to their stories. He also did an absolutely stunning and exact rendition of the story that Blizzard created for the first Pandaren emperor in Mists, the most recent expansion. 189384_1264978674_medium.jpg (JPEG Image, 630 × 994 pixels) - Scaled (71. [insert life here] » Journey. 25 Mind-Blowing Fantasy Dragon Wallpapers. 'Kama Sutra' Typography Is Sexy From A to Z. Cute, clever and quite bitter. Robut Fall Down Go Boom | Rutabaga: Adventure Chef by Eric! Pixar Animator Recaps The NFL Season In The Best Way Possible [Art.
100 Inspirational Digital Art Wallpapers - 3D, Anime, Concept art, Fantasy, Illustrations, Scenery/Landscapes, Sci-fi, Space, Videogames, wallpaper. Dot com » Post Topic » From The Slushpile. Flying elephants skull tattoo design girl. HarryAnime1.jpg (JPEG Image, 630 × 5950 pixels) Fantasy-30.jpg (JPEG Image, 1920 × 1200 pixels) - Scaled (49%) Of_science_and_magic_by_343guiltyspark-d4gxmrm-662x1024.jpg (JPEG Image, 662 × 1024 pixels) - Scaled (57%) Fractals - Fractal Recursions. 'The Avengers' Reimagined As Medieval Knights. 179866_484468581183_525826183_6234675_5839051_n.jpg (JPEG Image, 565 × 720 pixels) - Scaled (96. The 8 world's most prominent hyper-realist sculptors. 409_max.jpg (JPEG Image, 1100 × 619 pixels) Fractal World Gallery Thumbnails : cosmic recursive fractal flames or flame fractals. Highly Detailed 3D Characters From Top 3D Artists - 53 Examples. Completely Blue Sky: The Concept of Skyrim.
Bridge Picture. C2Iup.jpg (JPEG Image, 1280 × 946 pixels) - Scaled (73%) Can't Be Unseen (3. The Official Tim Burton Website. 5604-069a-450.jpeg (406×600) Awesome Minimalist Disney Posters FTW. 20-Striking-Natural-Disasters.jpg (JPEG Image, 900 × 630 pixels) - Scaled (88%) Anime-scenery-landscape-(1920x1080)-wallpaper-011.jpg (JPEG Image, 1920 × 1080 pixels) - Scaled (64%) Cleavage--long-hair--marvel--mask--breasts--green-eyes--oppai--felicia-hardy--hair-twirling--choker--white-hair--lips--large-breasts--black-cat-marvel--elbow-gloves--bodysuit--gloves.jpg (JPEG Image, 765 × 1020 pixels) - Scaled (68%)
Exceptional-comic-inspiration-3.jpg (JPEG Image, 600 × 750 pixels) - Scaled (92%) Launch_vernacotola_s.jpg (JPEG Image, 1000 × 761 pixels) Gallery - John Howe - The Art Inspired in the Lord of the Ring - 037. Pop-culture.jpg (JPEG Image, 950 × 1179 pixels) The eco artists turning trash into treasure. Superhero/Villain Posters. Sarah and the Seed - Part 5. 64489_1228413956_large.jpg (JPEG Image, 1500 × 665 pixels) ColorTheory_Screen_White.jpg (JPEG Image, 1224 × 792 pixels) - Scaled (87%) P:R Approved: Igor Kieryluk's Gotham 1459! 234759_1255512677_large.jpg (JPEG Image, 1500 × 746 pixels) - Scaled (93.
Image Record. The 45 Most Powerful Images Of 2011. 22 Incredible Photos of Faraway Places. Colorful-chameleon.jpg (JPEG Image, 960 × 669 pixels) Lunar Eclipse Time Lapse. n02_sean-heavey.jpg (JPEG Image, 990 × 567 pixels) Ori_hr_0.jpg (JPEG Image, 3939 × 1172 pixels) Batman vs. Penguin Poster Print. Darkknight2.jpg (JPEG Image, 814 × 1224 pixels) Mayhem-complete-72.png (PNG Image, 3000 × 2760 pixels) Photos. The inspector by Ben Goossens. Untitled by Vedran Vidak. 2562.jpg (JPEG Image, 1200 × 557 pixels) The 50 Best Street Art Work Selected in 2011. 122936_1143151689_large.jpg (JPEG Image, 1599 × 1026 pixels) - Scaled (67. Escape Plan B, Michael Dashow (2D) 302986_1196352760_large.jpg (1454×626)
Kait. ESharam_cthulhu_cover5.jpg (704×900) The Incredible Digital Art of Michael Oswald. Denali National Park - Alaska Range Pictures - US National Parks stock photos. Totorohorror2.jpg (JPEG Image, 1024 × 1390 pixels) - Scaled (50%) Real-toy-story-sean-izaakse-rymslim-buzz-lightyear-woody.jpg (JPEG Image, 900 × 1307 pixels) - Scaled (53%) Time Lapse Wall Painting - Lucifer from Sandman. DeviantART: where ART meets application! Hard_rock_cafe.jpg (JPEG Image, 350 × 495 pixels) The Surreal Paintings of Vladimir Kush. Chapter XLII: Obsolete. 11 Pencil Vs. Camera Images.
---