ET species & info
ans | Reptilians | Grey Aliens | Pleiadians | Ancient Aliens
Popular culture has programmed most of us to think of one thing when we imagine alien encounters. Generally, we imagine the classic "Grey" type of alien. Grey or white skin, triangular head, large black eyes, a tiny mouth, and spindly body. These are the aliens of "Close Encounters of the Third Kind", "Fire in the Sky", "Communion", and the recent "The Fourth Kind". Alien Beings from the movie "Close Encounters of the Third Kind"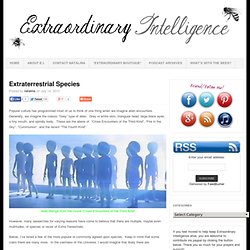 Extraterrestrial Species : Extraordinary Intelligence
My second journey to the Sirian System didn't come until many years later, on a night when I would begin a true exploration of my own Galactic origins.
Galactic Council Species Primer ::: Sirian, Pleiadian, Arcturian, Yahonian, Shihaeleian, Laquinon, and More
PLEIADIANS - SPIRITUAL WISDOM FROM THE PLEIADIAN REALM
The word Naga comes from the Sanskrit, and nag is still the word for snake, especially the cobra, in most of the languages of India. When we come upon the word in Buddhist writings, it is not always clear whether the term refers to a cobra, an elephant (perhaps this usage relates to its snake-like trunk, or the pachyderm's association with forest-dwelling peoples of northeastern India called Nagas,) or even a mysterious person of nobility. It is a term used for unseen beings associated with water and fluid energy, and also with persons having powerful animal-like qualities or conversely, an impressive animal with human qualities.
Nagas
The Occult Reptilian Saga - La Saga Oculta de Los Reptilianos
The Galactic roundtable
Known Types of Aliens and Races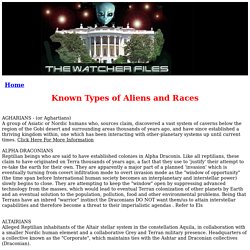 Home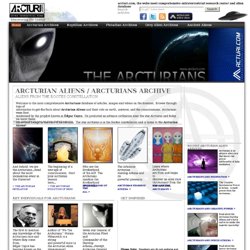 ans | Arcturian Aliens | Who Are The Arcturians
Arcturians are believed to originate from the Bootes constellation and exist in the fifth and fourth dimensions of space and time.
Frequently Asked Questions