Magic *-*
STREET ART UTOPIA » We declare the world as our canvasSTREET ART UTOPIA » We declare the world as our canvas
Jackson Pollock by Miltos Manetas, original design by Stamen, press any key to s
Artigos oficiais e originais da saga de Harry Potter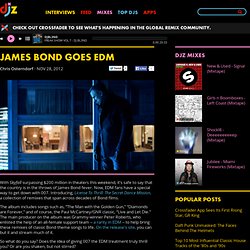 With Skyfall surpassing $200 million in theaters this weekend, it's safe to say that the country is in the throws of James Bond fever. Now, EDM fans have a special way to get down with 007. Introducing, License To Thrill: The Secret Dance Mission, a collection of remixes that span across decades of Bond films. The album includes songs such as, "The Man with the Golden Gun," "Diamonds are Forever," and of course, the Paul McCartney/GNR classic, "Live and Let Die." The main producer on the album was Grammy-winner Peter Roberts, who enlisted the help of an all-female support team -- a rarity in EDM -- to help bring these remixes of classic Bond theme songs to life.
Bond Gets and EDM makeover. | DJZ, The Best of Electronic Dance Music
Avicii | DJZ, The Best of Electronic Dance Music
deadmau5
Ingresso Rápido
Rádio Disney 91.3
To Do List - 101photography
PARIS - panorama | © gillesvidal - photographe
70 Anos de Cinema | Página Principal
TCH Design Competition - A Call For Designer Inflatables!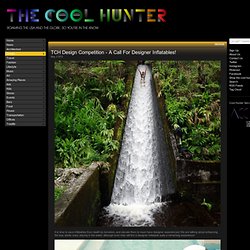 It is time to save inflatables from death by boredom, and elevate them to must-have designer experiences! We are talking about enhancing the way adults enjoy playing in the water, although even kids will find a designer inflatable quite a refreshing experience!
The Capsule Lamp
The Capsule Lamp has captured our imagination. The intriguingly interactive lighting fixture gleans its idea from the plastic toy capsules of vending machines.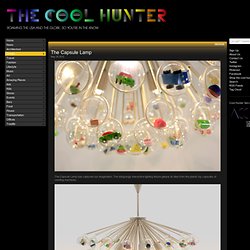 Some city councils get it, others don't. Tapping the creative talents of street artists, illustrators and graphic designers is an effective and cool way to make bland public spaces, old buildings, bridges and car parks new again, and to freshen up the concrete jungle.
Why Street Art Matters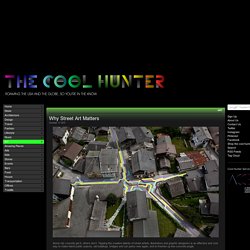 Korean architect Eun Young Yi's proposal was selected in 1999 from 235 competition entries as the plan for the new central library of the City of Stuttgart.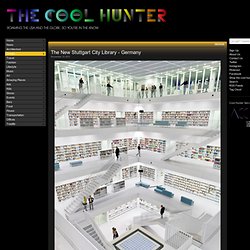 The New Stuttgart City Library - Germany
Skip to Content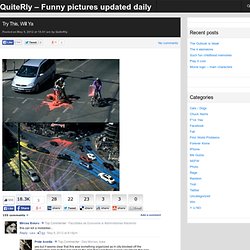 Try This, Will Ya
All You Need Is Love
Music - How I Met Your Music by Various Artists
Makoto Tojiki - Light Sculptures
Japanese artist Makoto Tojikil is fascinated by light.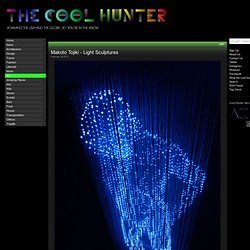 ColorQuiz.com - The free five minute personality test!
ColorQuiz.com - The free five minute personality test!
Pedidos de casamento fazem sucesso na internet; assista aos vídeos mais originais - Casamento
- StumbleUpon
5 Seconds of Every #1 Billboard Hot 100 Hit From 1993-2011 by AnthonyDC on SoundCloud - Create, record and share your sounds for free