New Nuclear Power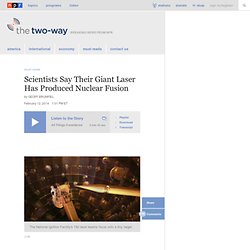 hide captionThe National Ignition Facility's 192 laser beams focus onto a tiny target.
Scientists Say Their Giant Laser Has Produced Nuclear Fusion : The Two-Way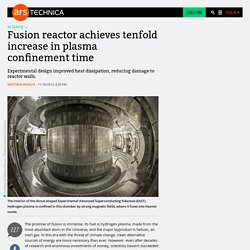 The promise of fusion is immense.
Fusion reactor achieves tenfold increase in plasma confinement time
Exciting MIT droplet discovery could turbocharge power plants, airships and more
An On-Premise Private PaaS Top engineers at MIT say they have come across a handy effect which could seriously boost the efficiency of a critical piece of kit used in many important technologies.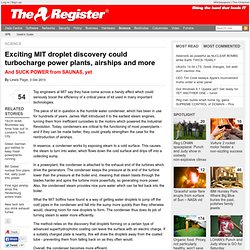 Thorium-based nuclear power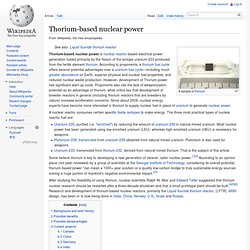 Thorium-based nuclear power is nuclear reactor-based electrical power generation fueled, ultimately, by the element thorium. According to proponents, a thorium fuel cycle offers several potential advantages over a uranium fuel cycle—including much greater abundance on Earth, superior physical and nuclear fuel properties, and reduced nuclear waste production. However, it suffers from higher production and processing costs, and lacks significant weaponization potential. Since about 2008, nuclear energy experts have become more interested in thorium to supply nuclear fuel in place of uranium to generate nuclear power. A nuclear reactor consumes certain specific fissile isotopes to make energy. The three most practical types of nuclear reactor fuel are: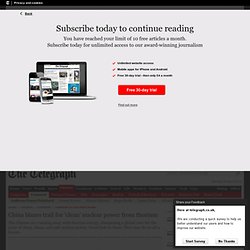 China blazes trail for 'clean' nuclear power from thorium
The thorium story is by now well-known. Enthusiasts think it could be the transforming technology needed to drive the industrial revolutions of Asia -- and to avoid an almighty energy crunch as an extra two billion people climb the ladder to western lifestyles. At the least, it could do for nuclear power what shale fracking has done for natural gas -- but on a bigger scale, for much longer, perhaps more cheaply, and with near zero CO2 emissions. The Chinese are leading the charge, but they are not alone. Norway's Thor Energy began a four-year test last month with Japan's Toshiba-Westinghouse to see whether they could use thorium at Norway's conventional Halden reactor in Oslo. The Japanese are keen to go further, knowing they have to come up with something radically new to regain public trust and save their nuclear industry.
By: David Russell Schilling | October 28th, 2013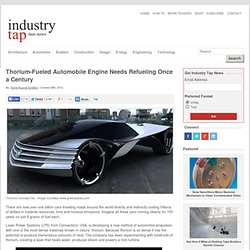 SHANGHAI - A privately held Norwegian company will start burning thorium fuel in a conventional test reactor owned by Norway's government with help from U.S.
Norway ringing in thorium nuclear New Year with Westinghouse at the party
The Future of Nuclear Power Runs on the Waste of Our Nuclear Past
US teen designs compact nuclear reactor
US teen designs compact nuclear reactor (AFP) – Feb 28, 2013 LONG BEACH, California — Eighteen-year-old Taylor Wilson has designed a compact nuclear reactor that could one day burn waste from old atomic weapons to power anything from homes and factories to space colonies. The American teen, who gained fame four years ago after designing a fusion reactor he planned to build in the garage of his family's home, shared his latest endeavor at a TED Conference in southern California on Thursday. "It's about bringing something old, fission, into the 21st Century," Wilson said.
The cold fusion dream lives on: NASA is developing cheap, clean, low-energy nuclear reaction (LENR) technology that could eventually see cars, planes, and homes powered by small, safe nuclear reactors. When we think of nuclear power, there are usually just two options: fission and fusion. Fission, which creates huge amounts of heat by splitting larger atoms into smaller atoms, is what currently powers every nuclear reactor on Earth. Fusion is the opposite, creating vast amounts of energy by fusing atoms of hydrogen together, but we're still many years away from large-scale, commercial fusion reactors. (See: 500MW from half a gram of hydrogen: The hunt for fusion power heats up.) LENR is absolutely nothing like either fission or fusion.
NASA's cold fusion tech could put a nuclear reactor in every home, car, and plane