Science
Nicolaus Copernicus
Candle experiment Video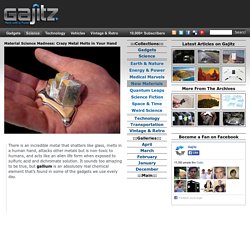 There is an incredible metal that shatters like glass, melts in a human hand, attacks other metals but is non-toxic to humans, and acts like an alien life form when exposed to sulfuric acid and dichromate solution.
Star Trek fans will already be familiar with the concept of transparent aluminum – but who knew it really exists? The fantasy material isn't fantasy anymore. It's here, it's clear, and it's completely awesome.
Science, You So Crazy: Transparent Aluminum Made in Lab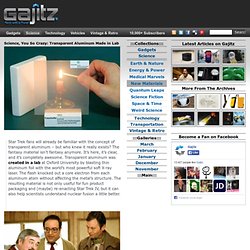 Epicurus ( Greek : Ἐπίκουρος, Epikouros , "ally, comrade"; 341 BCE – 270 BCE) was an ancient Greek philosopher as well as the founder of the school of philosophy called Epicureanism .