Japanese
Gaki No Tsukai Police Pt.1. Learn Japanese Language, Kanji Japanese Symbols. JpopAsia | The Social J-POP & K-POP Revolution. Ikiru (1952) Ikiru (1952) Akira Kurosawa. Watch Cat Shit One Episode 1 Online English Subbed. Japanese pronouns. Pronouns are used less frequently in the Japanese language than in many other languages,[5] mainly because there is no grammatical requirement to include the subject in a sentence.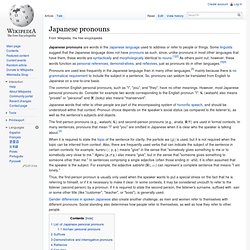 So, pronouns can seldom be translated from English to Japanese on a one-to-one basis. The common English personal pronouns, such as "I", "you", and "they", have no other meanings. However, most Japanese personal pronouns do. Consider for example two words corresponding to the English pronoun "I": 私 (watashi) also means "private" or "personal" and 僕 (boku) also means "manservant".
White Rabbit Press ::... No-Laughing Hot Spring Inn | Part 1/13 | English Subs! Shinto. Shinto priest and priestess.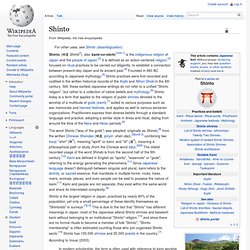 Shinto (神道, Shintō?) , also kami-no-michi,[note 1] is the indigenous religion of Japan and the people of Japan.[2] It is defined as an action-centered religion,[3] focused on ritual practices to be carried out diligently, to establish a connection between present-day Japan and its ancient past.[4] Founded in 660 BC according to Japanese mythology,[5] Shinto practices were first recorded and codified in the written historical records of the Kojiki and Nihon Shoki in the 8th century. Still, these earliest Japanese writings do not refer to a unified "Shinto religion", but rather to a collection of native beliefs and mythology.[6] Shinto today is a term that applies to the religion of public shrines devoted to the worship of a multitude of gods (kami),[7] suited to various purposes such as war memorials and harvest festivals, and applies as well to various sectarian organizations. Gaki human bowling. Pie hell (2/3) G@ki no T$ukai Ass works 1of2 (Eng. Sub)
Radical Index. ThinkMac Software - iKanji. JLPT Kanji Project - Browse by level. Making Sense of Japanese: What the Textbooks Don't Tell You (Power… Renshuu.org - welcome to renshuu.org: Japanese studying made for you! Untitled. 日本搞笑综艺节目 Gaki no Tsukai 絶対に笑ってはいけない高校 未公開シーン. 日本搞笑综艺节目 Downtown Gaki no tsukai 絶対笑ってはいけない警察24時! 日本搞笑综艺节目 笑爆肚子不负责 Gaki No Tsukai - 939 (2009.01.18. No Laughing in Yugawara | Part 6/13 | No Laughing in Yugawara | Part 4/13 | 日本搞笑综艺节目 笑爆肚子不负责 Gaki No Tsukai - 絶対に笑ってはいけない病院24時. Matsumoto Hitoshi No Hontou 1/2. 日本搞笑综艺节目 爆笑温泉旅馆之旅2 笑爆肚子不负责 Downtown Gaki no Tsukai Onsen 2 Batsu. DOWNTOWN作品集01(日語中字) Matsumoto Hitoshi DOOHOHOHOHO~ Asian Drama Torrents. Come chat about asian tv drama series and artist or just hang out on D-Addicts IRC channel #d-addicts @ irc.rizon.net Click here for an IRC tutorial You must login to the forum before using the shoutbox Who is Online In total there are users online :: 10 Registered, 2 Hidden and 391 Guests [ Board Founder ] [ Administrator ] [ Moderator ] [ User ]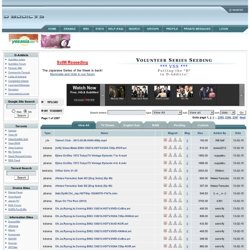 Zen Poems, Verses, Quotes, Quips, Koans - #1.      . Zen Poetry Selected Quotations My daily activities are not unusual, I'm just naturally in harmony with them.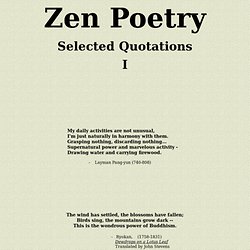 Haiku Poet's Hut: Haiku and Haiku Related Poetry by soji. Stone Bridge Press - Classics. The Japanese Haiku Masters:  Links, References, Resources. The Japanese Haiku Masters Links, References, Resources Indexed by Michael P.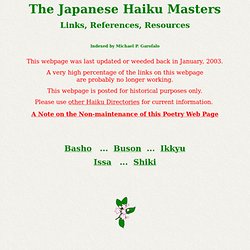 Garofalo. Oku no Hosomichi by Basho Matso, Kasumi Kobayashi in History. Matsuo Bashō. Types of Schools. Art of writing japanese kanji and kana - All for your japanese s. Languages - Japanese - A Touch of Japanese - A beginners' Edo_5.jpg (JPEG Image, 2332×1996 pixels) - Scaled (31. 奥の細道 by Bashō Matsuo. Japanese Grammar Guide | Tae Kim's Guide to Learning Japanese. Japanese Kanji Dictionary. Cool Japan Gifts / Traditional Arts & Crafts - Online Shop Saiga > Japanese Learning > Kanji Dictionary This is a free online dictionary to learn the Kanji of Japanese used in daily life.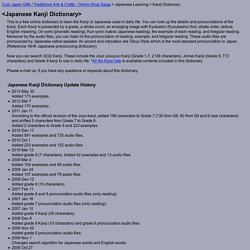 You can look up the details and pronunciations of the Kanji. Each Kanji is presented by a grade, a stroke count, an enlarging image with Kyokasho (Kyoukasho) font, stroke order, radical, English meaning, On-yomi (phonetic reading), Kun-yomi (native Japanese reading), the example of each reading, and Irregular reading. Moreover by the audio files, you can listen to the pronunciation of reading, example, and Irregular reading. Oku no Hosomichi by Matsuo Bashō. Oku no Hosomichi. 出発まで 月日は百代の過客にして行かふ年も又旅人也。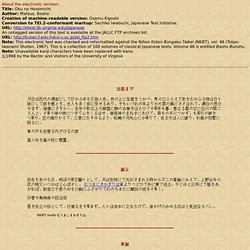 舟の上に生涯をうかべ、馬の口とらえて老をむかふる物は日々旅にして旅を栖とす。 古人も多く旅に死せるあり。 UVa Library Etext Center: Japanese Text Initiative. The University of Virginia Library Electronic Text Center and the University of Pittsburgh East Asian Library are pleased to sponsor the Japanese Text Initiative, a collaborative effort to make texts of classical Japanese literature available on the World Wide Web.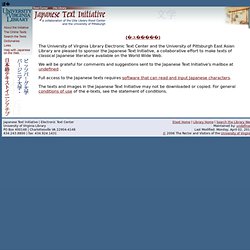 We will be grateful for comments and suggestions sent to the Japanese Text Initiative's mailbox at undefined . Full access to the Japanese texts requires software that can read and input Japanese characters. The texts and images in the Japanese Text Initiative may not be downloaded or copied. UVa Library Etext Center: Japanese Text Initiative. (日本語版) Following are a few Web sites that are especially useful for research in classical Japanese literature: Professor Matsuoka's home page, with extensive links to Japanese literature Web pages.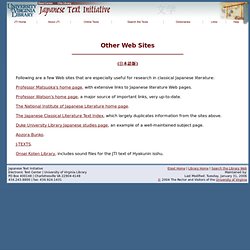 Professor Watson's home page, a major source of important links, very up-to-date. Expressing state-of-being | Tae Kim's Guide to Learning Japanese. Posted by Tae Kim Declaring something is so and so using 「だ」 Vocabulary.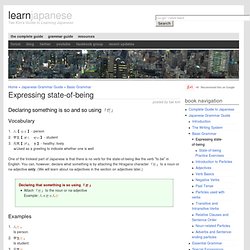 ---