Electricity
Www.pbs.org/benfranklin/shocking/how_shocking.swf.
Electromagnets. Switched On Kids - Where does electricity come from. The Great Energy Challenge. ElectroCity. Miami Museum of Science - Atoms Family - Frankenstein. On View : Upcoming Exhibitions. This major retrospective presents the work of a critical figure in the history of modern art, photographer and filmmaker Paul Strand (American, 1890–1976), whose archive of nearly 4,000 prints stands as a cornerstone of the Museum's collection.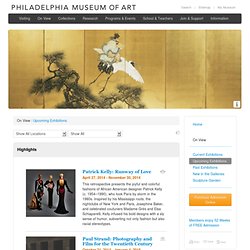 It surveys Strand's entire life's work, including his breakthrough trials in abstraction and street portraits, close-ups of natural and machine forms, and extended explorations of the American Southwest, Mexico, New England, France, Italy, Scotland, Egypt, Morocco, Ghana, and Romania. Introduction.
---