Space
China National Space Administration
Jodrell Bank Centre for Astrophysics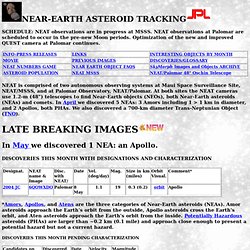 NEAR-EARTH ASTEROID TRACKING
SCHEDULE: NEAT observations are in progress at MSSS. NEAT observations at Palomar are scheduled to occur in the pre-new Moon periods. Optimization of the new and improved QUEST camera at Palomar continues. NEAT is comprised of two autonomous observing systems at Maui Space Surveillance Site, NEAT/MSSS, and at Palomar Observatory, NEAT/Palomar. At both sites the NEAT cameras use 1.2-m (48") telescopes to find Near-Earth objects (NEOs), both Near-Earth asteroids (NEAs) and comets. In April we discovered 5 NEAs: 3 Amors including 1 > 1 km in diameter, and 2 Apollos, both PHAs.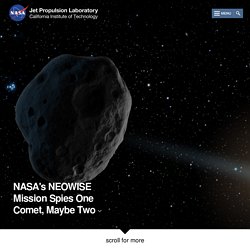 NASA JPL Home California Institute of Technology News & Features Get JPL Updates Upcoming Events› View all
Skip to main content Loading ... Events Images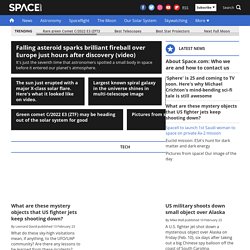 Star Trek Enterprise Pizza Cutter Boldly cut pizza where no man has cut before! $29.99 NASA Worm Logo 4.5" Sticker - Red Get your own piece of NASA history! $6.95 Star Wars Han Solo in Carbonite Silicone Ice Cube Tray Freeze your own Han Solo! Here comes an innovative Star Wars kitchen product from a galax... $11.99 NASA 'Meatball' Official Logo 4.5" Sticker - Full Color NASA Logo Sticker - 4" Great for party favors, books, bikes and more. $4.95 50 Years of Human Spaceflight - Regular Print Poster (12"x44") Celebrate five decades of human spaceflight with our exclusive wall poster, measuring 12"... $11.99 Solar Racers Sun Powered Micro VehiclesTake'em outside and watch'em race. $7.95 Meteorite 3-Pack Own a real piece of space.