Alternative Lifestyle
Homepage
Written for Anthropology of Tourism, University of Maryland at College Park John N. Grunwell Within the last fifteen years or so, a grass-roots ayahuasca tourism industry has sprung up, with outposts all over Amazonia.
Ayahuasca Tourism in South America
Land for Sale at eLandUSA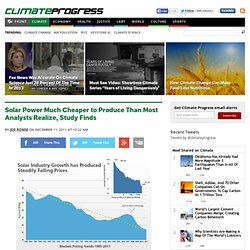 Solar Power Much Cheaper to Produce Than Most Analysts Realize, Study Finds
The public is being kept in the dark about the viability of solar photovoltaic energy , according to a study conducted at Queen's University. " Many analysts project a higher cost for solar photovoltaic energy because they don't consider recent technological advancements and price reductions ," says [co-author] Joshua Pearce, Adjunct Professor, Department of Mechanical and Materials Engineering. "Older models for determining solar photovoltaic energy costs are too conservative." Dr. Pearce believes solar photovoltaic systems are near the "tipping point" where they can produce energy for about the same price other traditional sources of energy. That's the news release for a new journal article, " A review of solar photovoltaic levelized cost of electricity " (subs. req'd). The analysis concludes: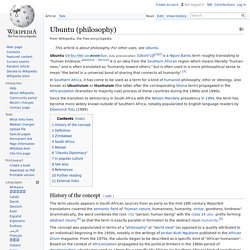 Ubuntu ( Zulu / Xhosa pronunciation: [ùɓúnt'ú] ; English: /uˈbʊntuː/ oo- BUUN -too ) or "uMunthu" ( Chichewa ) and "Botho" ( Setswana ) is a southern African ethic or humanist philosophy focusing on people's allegiances and relations with each other. Some believe that ubuntu is a classical African philosophy or worldview [ 1 ] whereas others point out that the idea of ubuntu is a philosophy or worldview developed in written sources during the second half of the 1900s. [ 2 ] The word ubuntu has its origins in the Bantu languages of southern Africa. [ edit ] Definition There are many different, and not always compatible, definitions of what ubuntu is (for a survey of how ubuntu is defined among South Africans of African descent see Gade 2012: "What is Ubuntu? Different Interpretations among South Africans of African Descent" [ 3 ] ).
Presenting you the all-new vacation home, which is portable! Yes you heard it rightly. "Blue Me" portable vacation home allows you to take the pleasure of a lovely nap in your own sweet home. Designed by artist Anton Markus Pasing.The most wonderful thing is that it never makes you homesick, as it is completely like a living room with T.V, oven and a cot and what else even a kitchen too just like your home. In today's world all the electronics are portable but your very own Blue Me portable home is a complete package of all the electronic goods.
Blue Me Portable Vacation Home | Modern Industrial Design and Future Technology - Tuvie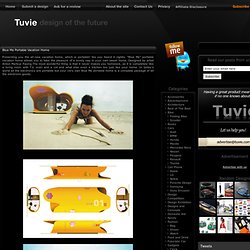 go to step by step constuction
shipping container home