Baking Blogs
Peanut Butter Banana Bread Muffins Recipe
Peanut Butter Banana Bread Muffins Recipe
22 Desserts In Jars For Summer Picnics
Spring is definitely in the air, and it's right about now that the idea of entertaining starts to have appeal again.
15 Fresh & Bright Desserts for Spring Recipes from The Kitchn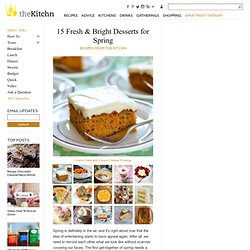 OK, this makes three - three!
Recipe: Honey Lavender Panna Cotta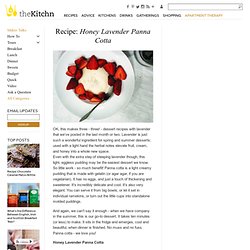 How to Make Light, Airy Pavlova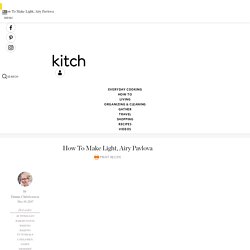 The hallmark of this traditional Australian dessert is that amazing, plate-sized layer of meringue.
Nothing says the holidays more than no bake chocolate truffles.
Vegan Peanut Butter Pretzel Caramel Chocolate Truffles: A No Bake Christmas Treat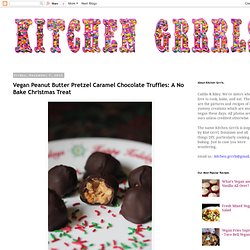 Christmas Cookie Exchange: Vegan Gluten-Free Coconut Snow Cookies from Healthful Pursuit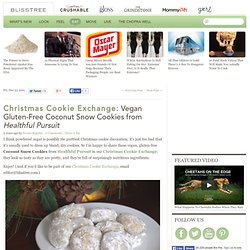 I think powdered sugar is possibly the prettiest Christmas cookie decoration; it's just too bad that it's usually used to dress up bland, dry cookies.
Miette Culinary Studio | Recipes
< Back to Recipes <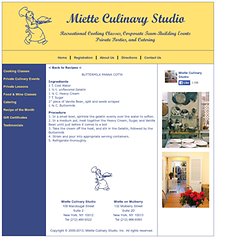 This weekend, in between the SXSW madness and hopping from panel to party and home again… I had a sudden urge to bake. Not sure what brought it on (other than my usual cravings for something sweet,) but I stole a couple hours away from the crowds, strapped Phoebe in her baby carrier and fired up the oven.
Tuesday Tastings :: Blueberry-Lemon Coffee Cake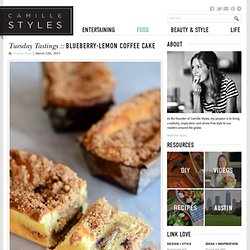 31 Fantastic Passover Desserts
www.food.com/recipe/cranberry-oatmeal-muffins-37861
I (Jess) am always on the hunt for a no-fail cookie, and this simple 5-ingredient recipe turns out perfectly flaky shortbread every time. Add in Nutella — which I daresay is as popular as Oprah — and you've got yourself a winner. To prep the dough, I gave my arms a workout with a pastry cutter to keep the butter from becoming melty (which would result in a too-tough cookie.)
The Perfect Bite :: Nutella Shortbread Sandwiches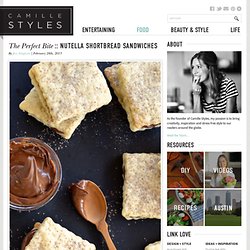 How to Make Easy Homemade Lemon Curd Cooking Lessons from the Kitchn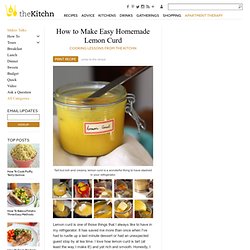 Tart but rich and creamy, lemon curd is a wonderful thing to have stashed in your refrigerator.
Coconut Lime Cupcakes
So, the other day I was watching 2 Broke Girls - and for anybody who doesn't know, basically it's a show about two girls with a cupcake business. I've finished the first season and I think I'm at 1/3 of the second, maybe. They kept saying 'cupcake' that it made me want to make cupcakes, so right now I'm on a cupcake kick.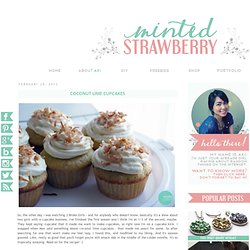 Healthy Chocolate Desserts
Double-Vanilla Meringue Cookies Recipe
Espresso Crinkles Recipe
Coconut-Almond Macaroons Recipe
Cinnamon-Almond Cookies Recipe
Spicy Oatmeal Crisps Recipe
33 Amazing Gluten-Free Desserts For Valentine's Day
Zucchini Bread with Chocolate Chips Recipe
vegan baking
May 02 Rachel Faucett Sugar cook­ies with a sur­prise inside–how cool is that?
DIY Pinata Cookies :: Handmade Charlotte
If ever there was a holiday to splurge on a delicious dessert, it is Valentine's Day. Cream Puffs, although they may seem daunting, are extremely easy to make.
Valentine's Day Dessert: Cream Puffs with Vanilla Bean Pastry Cream
Back to School Lunch Ideas and No Bake Chocolate Oatmeal Cookies
- StumbleUpon
Icings Recipes at Bake Decorate Celebrate! - StumbleUpon
French Macarons
most favorited all-time - page 20 | foodgawker
White Chocolate Peppermint Fudge Recipe | Taste of Home Recipes
Crazy Domestic: Melted Snowman Cookies - StumbleUpon
Strawberry Margarita Jell-O Shooters | Bakers Royale
Common Ingredient Substitutions Article - Allrecipes.com
Banana Split Bites | Bakers Royale
Cheesecake Stuffed Strawberries |
Oatmeal Peanut Carmelitas – Gingerbread Bagels
The Infamous Jacques Torres Chocolate Chip Cookies
Desserts for the Deserving - i am baker