Funny stuff
The largest instant button website!
smartass - What does the internet think?
Edible Eyes : Create snacks with Character
Generate Design | 7 Deadly Glasses by Kacper Hamilton for
THESE ARE GREAT Sayings 1. Do not walk behind me, for I may not lead.
Zen Sarcasm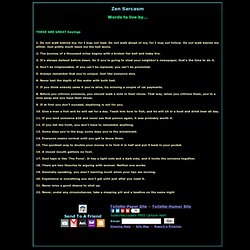 25 Photos. 0 Fucks Given. - CollegeHumor Picture Gallery
Why the mantis shrimp is my new favorite animal
Parents Shouldn't Text- Funny, Crazy, WTF Text Messages From Mom And Dad
Comic Relief: Christmas Humor
Guess the Christmas Song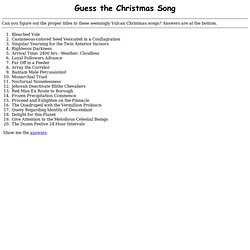 Can you figure out the proper titles to these seemingly Vulcan Christmas songs?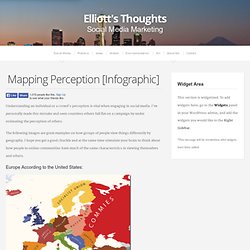 Understanding an individual or a crowd's perception is vital when engaging in social media.
Mapping Perception [Infographic]
- StumbleUpon
The Amusing Piece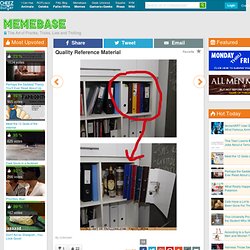 Quality Reference Material
Most Upvoted
- StumbleUpon
Cartoons Cartoons
calvin-and-hobbes-christmas1.jpg (600×189)
zoom.gif (640×566)
August Ambience
FASHEMATICS!!!
Is Our Childrens Learning?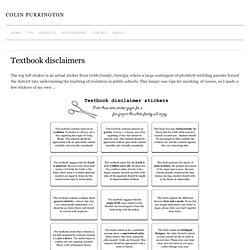 The top left sticker is an actual sticker from Cobb County, Georgia, where a large contingent of pitchfork-wielding parents forced the district into undermining the teaching of evolution in public schools. This lunacy was ripe for mocking, of course, so I made a few stickers of my own … … and then emailed them to the lawyer involved in the ensuing court case.
Textbook disclaimer stickers
Eighth Place
THEY'RE HERE! 2010 DARWIN AWARDS - You've been waiting for them with bated breath, so without further ado, here are the 2010 Darwin Awards.
- StumbleUpon
How Twilight Works - The Oatmeal
- StumbleUpon
What If… Walt Disney Produced 'Up' In The 1960s? [VIDEO]
Awesome & Co